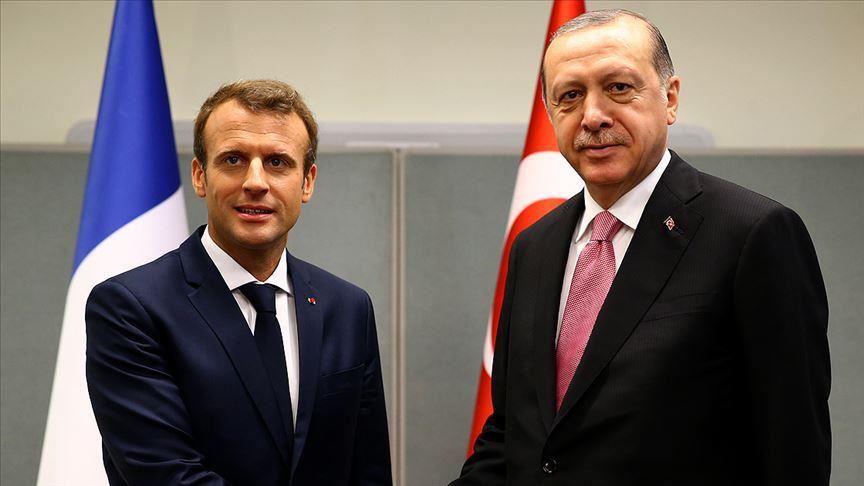 The presidents of Turkey and France held a telephone conversation on Tuesday to discuss the Eastern Mediterranean, bilateral ties and relations between Ankara and the European Union.
In a statement, Turkey's Communications Directorate said President Recep Tayyip Erdogan told his French counterpart Emmanuel Macron that Turkey supports dialogue and co-operation to resolve the issues.
According to the statement, Erdogan stressed that the violation of the legal rights of Turkey and the Turkish Cypriots in the Eastern Mediterranean is the reason for the tensions in the region.
He also noted that diplomatic opportunities should be used and viable negotiation procedures implemented to reduce tensions, the statement added.
Ankara "wants to discuss and solve all the problems on the table", he said.
According to the statement, Erdogan expects a "constructive" stance from Paris to facilitate consultation and communication between Turkey and France through a regular mechanism.
He added that it was important to see a "constructive dialogue and co-operation" at next week's EU Leaders Summit on possible solutions to regional issues.
The meeting, originally scheduled for this week, was postponed to October 1-2 due to a coronavirus infection in a close associate of the President of the European Council.
According to an Elysee statement, Macron said his country was always ready for dialogue and attached importance to a stable relationship between the EU and Turkey.
The issues of Libya and Syria along with the Eastern Mediterranean were discussed in a meeting that lasted more than an hour, the statement said.
The statement also stressed that Macron welcomed the exploratory talks that will soon begin between Turkey and Greece.
The French President stressed that he would like the talks to take place in good faith and with a view to reducing tensions in the region, the statement said, adding that the French leader also called for a similar dialogue between Turkey and Cyprus.
It was reported that the two leaders decided to continue the dialogue on these issues at both presidential and ministerial level./ibna