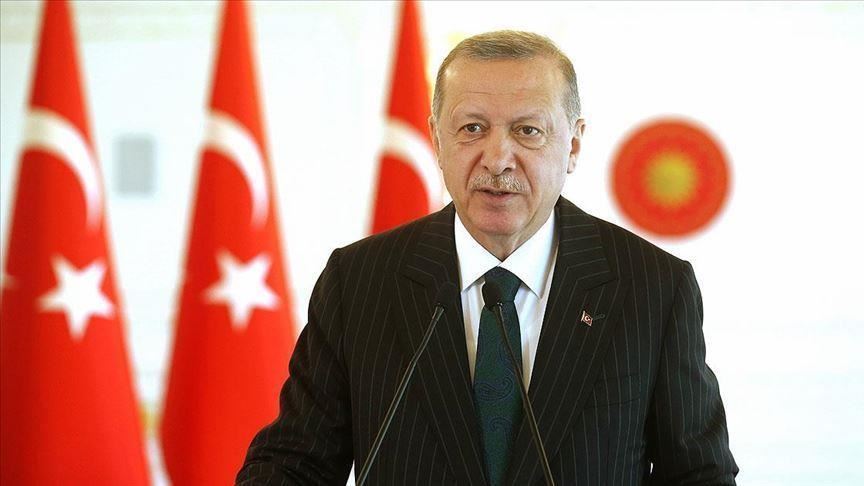 In addition to China, Turkey is also in talks with Russia over the COVID-19 vaccine as the Turkish President announced on Friday, who added that he could be vaccinated to set an example for the nation.
"We are having talks with Russia as well as China. I personally have no problem getting vaccinated on this occasion," President Recep Tayyip Erdogan told reporters after Friday prayers in Istanbul.
Erdogan said that this is a step that must be taken to set an example for the nation and noted that when it comes to health, he would do everything that needed to be done.
Regarding the French resolution recognizing Nagorno-Karabakh as an independent state, Erdogan said France had lost its role as mediator within the OSCE Minsk Group.
"Macron is a problem for France. With Macron, France is going through a very dangerous time. I hope France gets rid of the Macron problem as soon as possible," Erdogan said.
He also recalled the remarks of Azerbaijani President Ilham Aliyev on December 1 against the French resolution, which said: "If France wants it so much, it can give Marseille to the Armenians."
"I give the same advice [to France]," Erdogan said, adding: "That simple."
Erdogan, who is set to visit Azerbaijan on Tuesday, reiterated that Karabakh belongs to Azerbaijan and has been under Armenian occupation for 28 years. /ibna