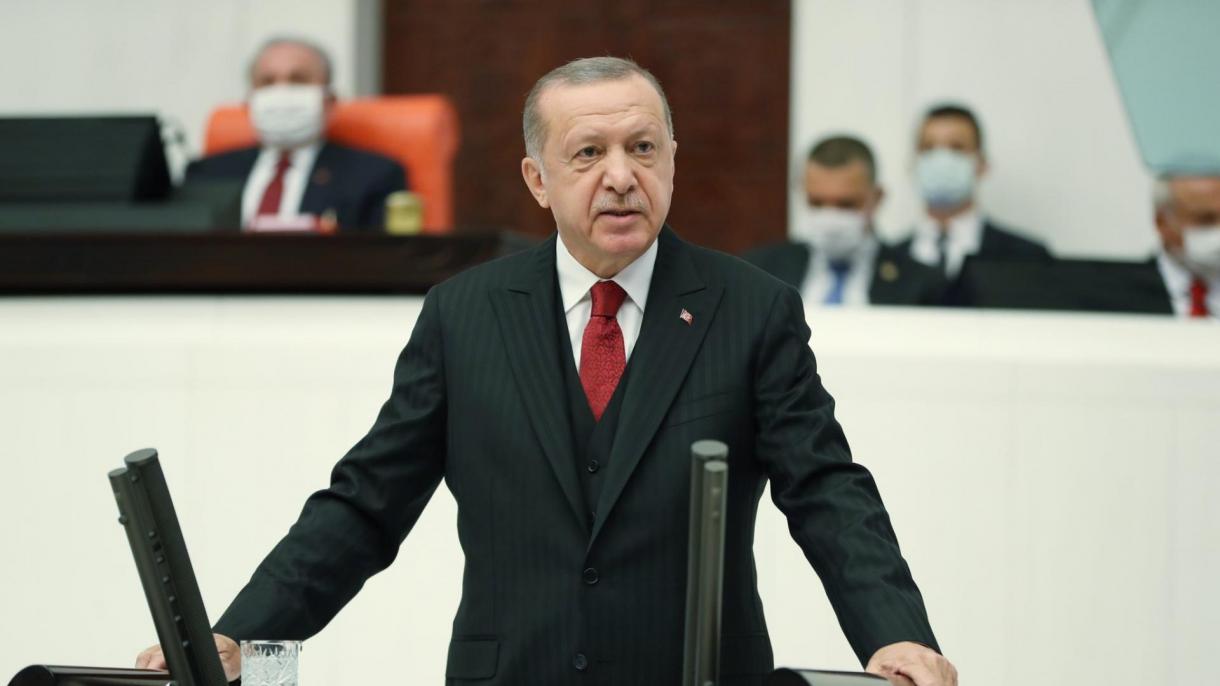 Turkish President Recep Tayyip Erdogan pledged on Wednesday to take steps to stabilize markets and offer new opportunities to foreign investors.
Addressing a meeting of the ruling Justice and Development Party (AK Party) parliamentary group in the capital of Ankara, Erdogan said new measures would soon be taken to improve the country's investment climate and develop more effective economic policies.
He said the new economic policies would be aimed at gaining confidence in economic policies, adding that, in this way, the country's risk insurance would be reduced.
By ensuring healthy, sustainable and steady growth, the government will support both domestic and international investors who trust the Turkish pound, with every facilitation.
Owing to effective decision-making mechanisms, macroeconomic stability will be enhanced by increasing harmony between monetary, fiscal and financial policies.
The government aims to reduce Turkey's risk premium in the coming period, focusing more on gaining confidence and credibility in the markets.
A growth structure will be developed that creates special employment that does not cause inflation and a current account deficit.
In this process, close cooperation will be established with all parts of the economy – including non-governmental organizations.
The coordination and harmonization of financial management will also be strengthened.
The government will hold a series of meetings with foreign investors to discuss opportunities, possibilities and support that the country will offer them.
During his speech, the Turkish President underlined the country's readiness to do its part to establish peace, tranquility, security and prosperity in the region.
"We have no secret or open prejudice, hatred, dark account against anyone. We are ready to work closely with the effective forces in the region, with Russia first to build a new Syrian state that will be shaped according to the will of the people of the country".
He stressed that, in case they stop abusing Greece and the Roman side in the Eastern Mediterranean, an agreement based on justice will soon be possible, Erdogan noted.
"Turkey is ready to do its part to establish peace, tranquility, security and prosperity in our region. We want to move together in the new era with all the states of the region, whose peoples we regard our brothers and them as friends". /ibna