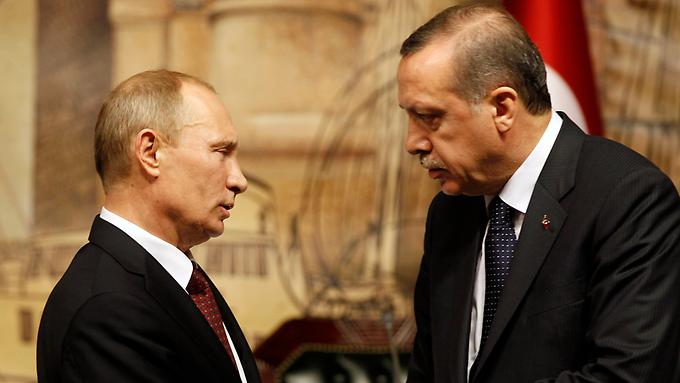 In a phone call, Turkish President Recep Tayyip Erdogan and his Russian counterpart Vladimir Putin spoke on Friday about the latest developments in Idlib, northwestern Syria.
According to information the President Erdogan told Vladimir Putin that the Assad regime "must be restrained and the humanitarian crisis must be ended in Idlib», in northwestern Syria, where around one million civilians have fled by the attacks of the Assad regime and its allies to take shelter near the Turkish border.
He continued say that the resolution of the crisis unfolding in Idlib depends on the "full implementation" of the 2018 Sochi agreement.
Both leaders reiterated their commitment to all agreements reached concerning Syria
In a separate statement, the Kremlin noted that Putin had raised serious concerns about the "aggressive activities of extremist groups" in Idlib. The Russian President also called for Syria's respect, sovereignty and territorial integrity, refer to the Kremlin's statement.
Erdogan and Putin "agreed to step up bilateral consultations on Idlib aimed at reducing tensions, securing a ceasefire and counteracting the terrorist threat," the statement said, adding that contacts between Turkish and Russian military " will continue intensively "./ ibna