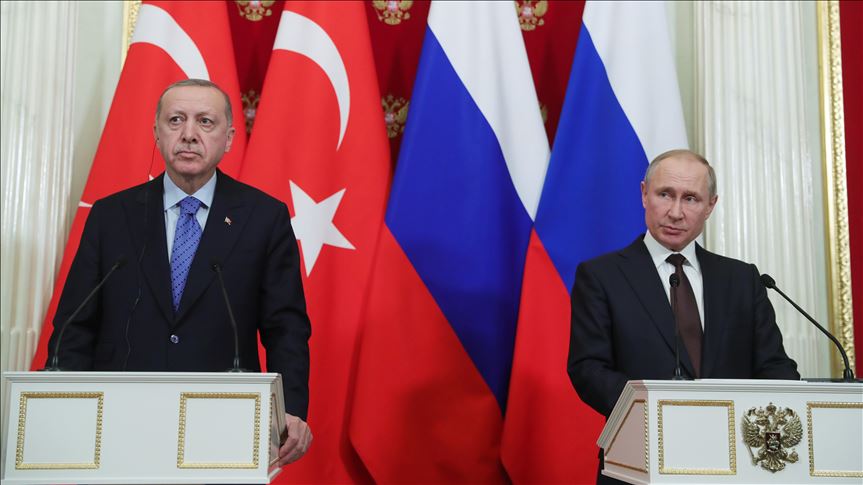 Russian President Vladimir Putin and Turkish President Recep Tayyip Erdogan held today a six-hour marathon session in Moscow, in an effort to find a way to ease tensions in Idlib, Syria.
The two sides reaffirmed their commitment to combat all terrorist incidents and to eliminate all groups designated as terrorists by the UN Security Council, while they further agreed that targeting civilians and political infrastructure would in no way be justified.
In addition, Russia and Turkey emphasized that the conflict in Syria could not be resolved by military means and that the conflict could only be brought to an end through the political process in accordance with UN Security Council Resolution 2254, under the leadership and sovereignty of the Syrians and the accommodation of the UN.
At the same time, preventing the worsening of the humanitarian crisis, the protection of citizens, providing protection and humanitarian aid to all Syrians in need without prejudice and discrimination, as well as the avoidance of internal displacement and the return of refugees and internally displaced persons in their original residence in Syria make up the priorities for the two sides.
The two sides reportedly agreed that "All military activities along the contact line in the Idlib demilitarized zone will cease on 6 March 2020 from 00:01."
A safe corridor will be created at 6 km to the north and 6km to the south of the M4 highway. Further details will be arranged for the safe operation of the corridor by the Russian and Turkish Ministries of Defense.
In addition, joint Turkish-Russian patrols will be launched on March 15, 2020, along the section of M4 from Trumba (2 km west of Serakib) to Ain Al Havr. /ibna