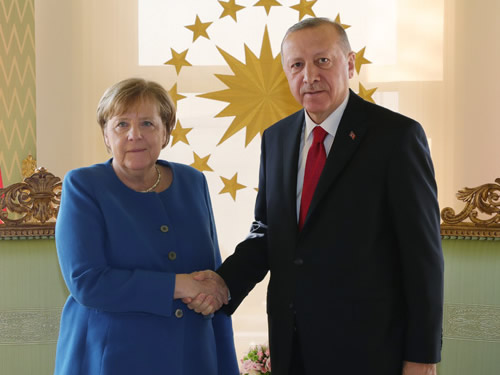 Turkish President Recep Tayyip Erdogan spoke with German Chancellor Angela Merkel on Thursday to discuss the situation in the Eastern Mediterranean and the initiative of German EU Presidency to de-escalate tensions between Greece and Turkey and bring both sides on the negotiations table. They also discussed bilateral relations between the two countries, as well as other regional issues of common interest.
The Turkish President welcomed Angela Merkel's efforts to resolve the disputes in the Eastern Mediterranean, caused according to him, by Greece and its supporters.
According to the Turkish President, Greece tried to illegally limit the sea territory of Turkey, using small Greek islands near the Turkish coast.
Recep Tayyip Erdogan described as "unacceptable" the support of some countries for the selfish and unjust attitude of Greece.
Turkey has argued that the parties should instead sit down for dialogue to reach a win-win solution based on a fair share./ibna