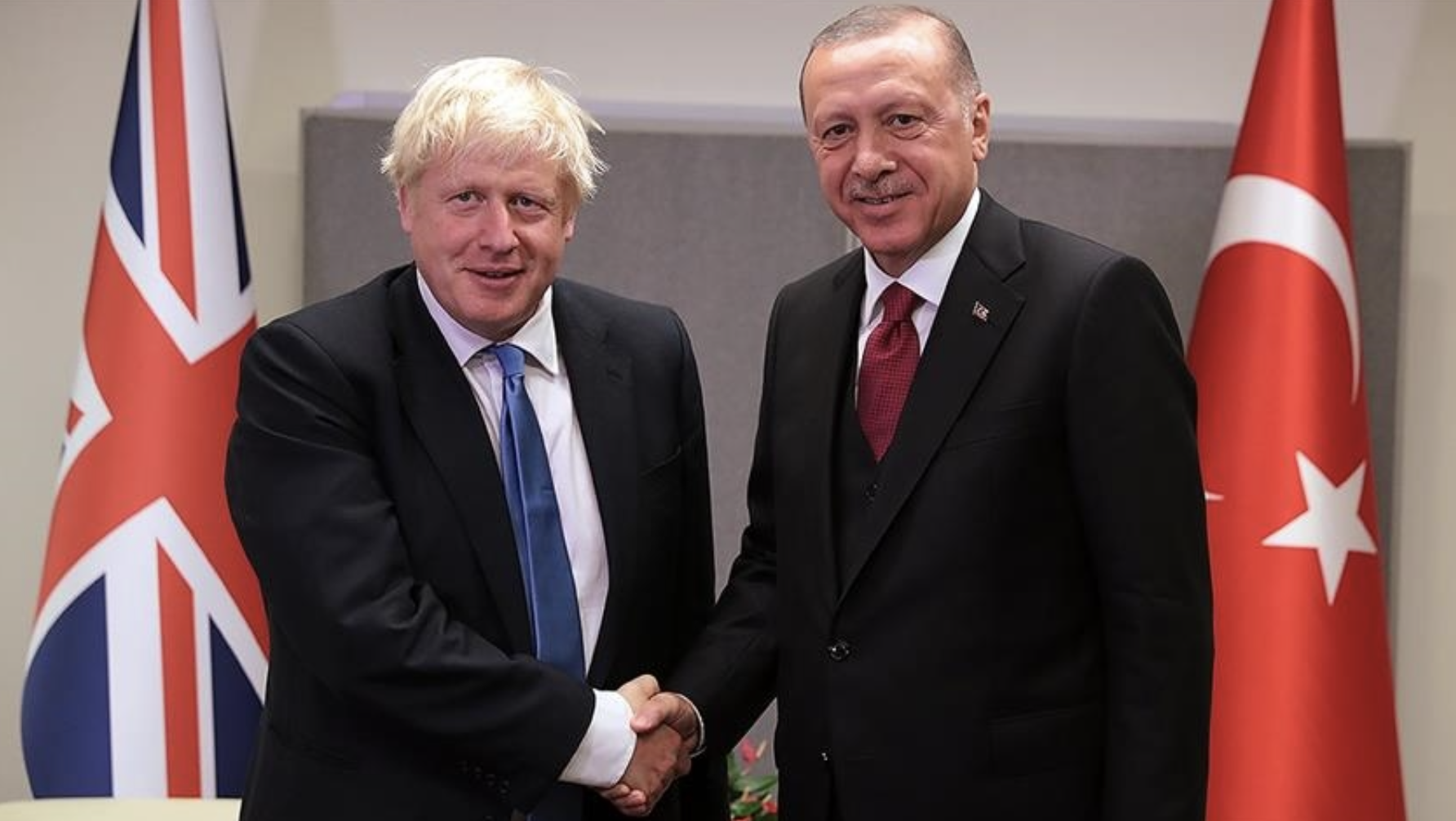 Turkish President Recep Tayyip Erdogan and British Prime Minister Boris Johnson had a phone conversation to discuss trade, tourism, defense, tackling the COVID-19 crisis, bilateral relations and regional developments.
According to a statement by the Presidency, Erdogan and Johnson discussed ways to improve bilateral relations as well as regional issues.
The two leaders touched upon various issues including tourism, defense, agriculture, investment, COVID-19 and ways to develop Turkish-UK ties.
During the conversation, Erdogan said that Turkey welcomes the United Kingdom's efforts on the Cyprus issue, adding that a two-state solution would lead to a win-win situation not only for both sides of the island, but for all new opportunities for regional cooperation.
Turkey continues its positive stance in both the Aegean and the Eastern Mediterranean as well as in Cyprus, he added, stressing that despite Greece's provocative actions and rhetoric, Turkey has retained its calm attitude and determination to continue exploratory talks.
Turkey and Britain, along with Greece, constitute the three guarantor countries for the island of Cyprus.
Turkey is ready to host the Tatlidil Turkish-British forum in the second half of 2021, if pandemic conditions allow, Erdogan stressed, adding that he hopes the tourist season will kick off in April safely and without obstacles.
The Turkey-UK free trade agreement signed late last year was a turning point in bilateral relations, he explained, stressing that steps in this context would help achieve a $ 20 billion bilateral trade volume.
The historic free trade agreement, which covers potential trade worth more than 18 18 billion ($ 24.3 billion), became effective from 1 January.
The Tatlidil Forum established in 2011 brings together leaders from academia, business, media and politics to strengthen relations between Turkey and the United Kingdom. /ibna