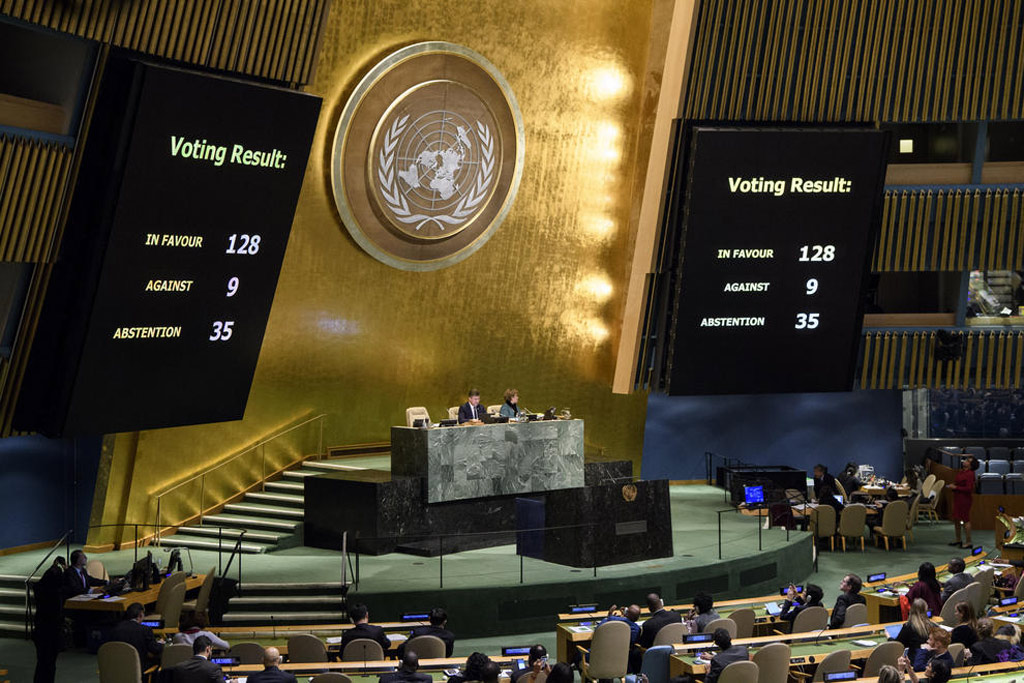 Turkish media report that the head of the country, President Recep Tayyip Erdoğan welcomed the UN decision on Jerusalem, "with great pleasure".
On his Twitter account, Turkey's top official wrote: "We welcome with great pleasure the U.N. General Assembly's overwhelming support for a historic resolution on al-Quds al-Sharif" (Jerusalem).
A total of 128 members of the UN Assembly voted in favour of the resolution, that calls on President Trump and the U.S. "to withdraw its recognition of the city as Israel's capital, despite threats by the" American President "to cut aid to those countries who voted against the move", reads the online English version of Hurriyet.
Only 9 members opposed and 35 abstained.
Warm welcome
The parliament in Turkey embraced the resolution while the premier, Binali Yıldırım said in a statement that this decision will boost peace efforts in the region, highlighting that his country will not stop supporting "its Palestinian brothers, humanity, Jerusalem, justice and those who are oppressed."…/IBNA
Photo: www.un.org