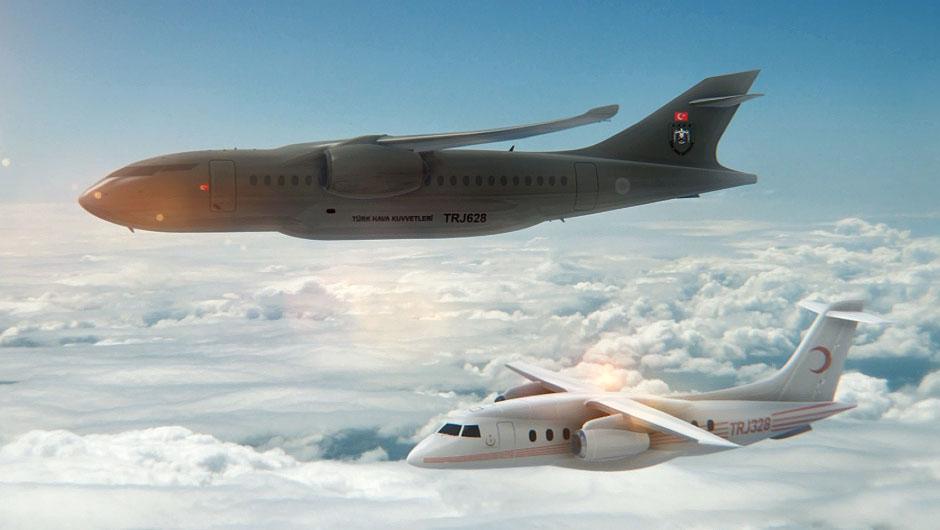 Ankara, May 28, 2015/ Independent Balkan News Agency
Davutoglu: "It will be ready in 2019"
It will be based on the design of Dognier-328
By Manolis Kostidis
The announcement that Turkey will proceed with the development and manufacturing of a passenger aircraft made the prime minister of the country Ahmet Davutoglu.
According to the Turkish prime minister, the TR-328 aircraft will be able to transport 32 passengers, will have a maximum radius of 1800 km and its maximum speed will reach 650 km. It will be able to land on runways length with a length of 1600 meters. Davutoglu said the first Turkish passenger aircraft will fly in 2019.
"These aircrafts will be able to land on small runways, so that it will be possible to develop a dense network of airports to join other cities. It will develop even further the aviation industry of our country, will provide work to thousands of people and Turkey will become an important factor of the global aviation industry".
The Turkish aircraft will be based on the design of the Dornier-328, but all parts will be manufactured in Turkey and by 2023 50 aircrafts will have been delivered.
In the next two years it is provided to also have a production of aircraft of 60-70 passengers, with the models TRJ-628.
The Turkish government will promote these aircrafts for use as ambulances, maritime surveillance and transport of VIP persons.
The aircraft will be manufactured by the company STM in cooperation with TAI, Aselsan, TEI, Havelsan, THY Teknik, Alp Havacılık, Kale Havacılık, TCI, TSI.