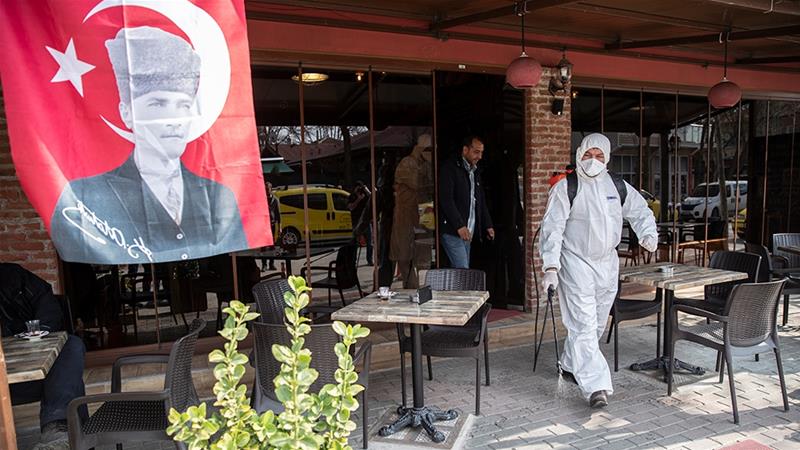 15 deaths in just 24 hours
The coronavirus numbers in Turkey are rising every day. Turkey's Health Minister Fahrettin Koca announced that 15 people had died of coronavirus on Wednesday. He also announced a sharp increase in the number of outbreaks in one day; 561.
Since 11 March when the first outbreak of coronavirus was announced in Turkey, 59 people have passed away and the total number of confirmed cases has skyrocketed to 2533.
The President of Turkey, addressing the Turkish people, announced that 1872 cases had been confirmed, but he also referred to the 8554 citizens who were under medical surveillance in hospitals.
Erdogan said the government was taking all measures and it was now up to God, expressing hope that in 2-3 weeks the spread of the coronavirus would stop. /ibna