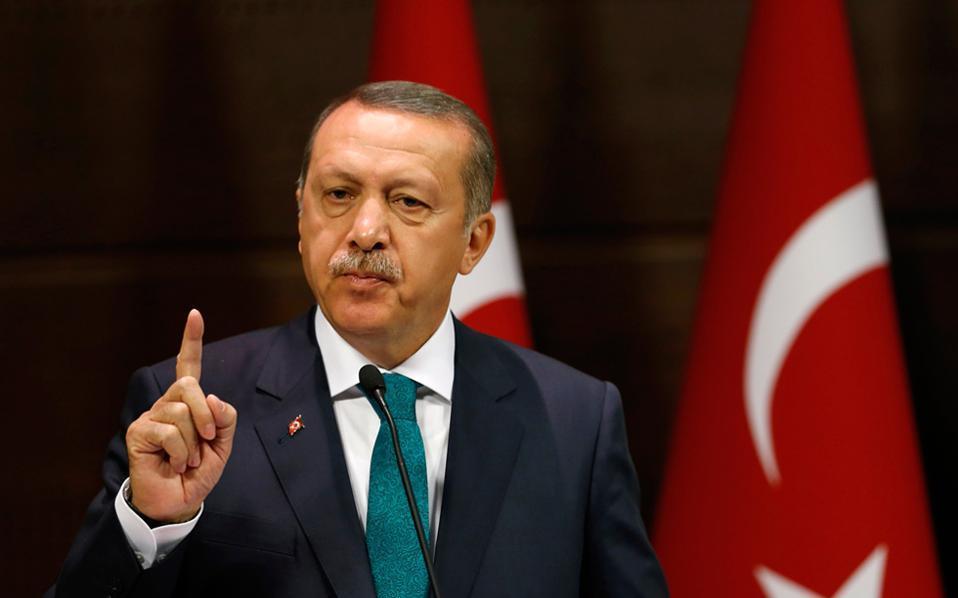 President Recep Tayyip Erdoğan highlighted in his Victory Day message Turkey's determination to fight all threats targeting the country's national security and sovereignty at their roots, while upholding democratic ideals.
In a statement released on the occasion of the 95th anniversary of August 30 Victory Day, Erdoğan commemorated the Turkish forces' victory in the battle of Dumlupınar in Turkey's Kütahya province as part of the Great Offensive.
"Turkey preserves its determination to eliminate all threats, attacks and sabotage attempts targeting its economic and political independence, the same way it did 95 years ago," Erdoğan said.
He noted that Turkey's fight against terrorist groups, including Daesh, the PKK, it's Syrian wing the Democratic Union Party (PYD) and the Gülenist Terror Group (FETÖ), proves the country's determination to eliminate terror.
"With its struggle, Turkey not only protects its citizens, but also contributes to global security," the president added.
Erdoğan also noted that Turkey will continue to eliminate threats targeting its security at their root.
He praised the people's determination to protect the country's unity amid threats they faced during the War of Independence and last year's July 15 failed coup attempt by FETÖ.
"With this willpower, our country has the power and capacity to overcome all obstacles," Erdoğan said.
Aug. 30 marks a significant military victory in 1922 in Dumlupınar, Kütahya in western Turkey. The army, led by Atatürk, whose forces split from the ailing Ottoman army, dealt the final blow to the invading Greek forces in the Battle of Dumlupınar after a previous battle forced Greeks to retreat further west./IBNA
Source: Daily Sabah