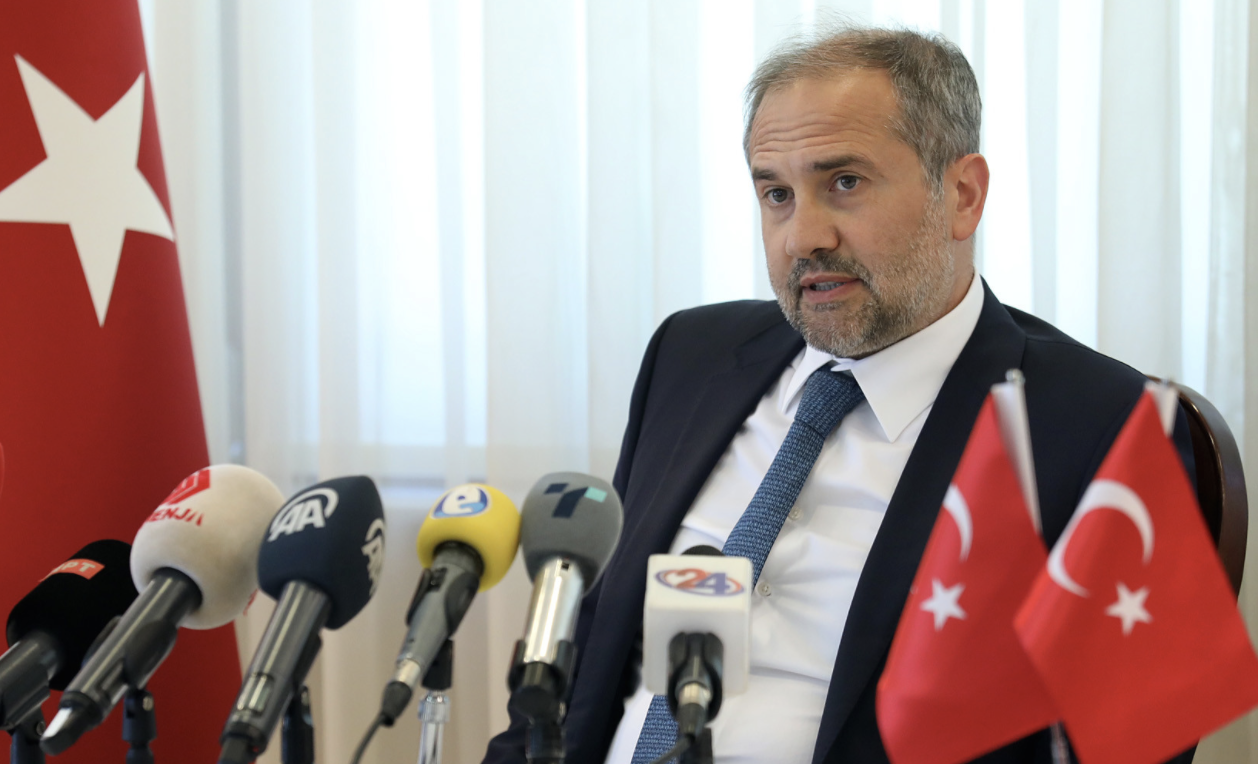 Turkey expects from North Macedonia the extradition of 86 people – Turkish citizens – whom they considers to be linked to the organization of self-exiled cleric Fethullah Gülen, Turkish Ambassador to Skopje Hasan Mehmet Sekizkök said today.
The Turkish ambassador in a press conference on the occasion of the fifth anniversary of the failed coup in 2016, noted that one of the main priorities of the Turkish state all these years has been and remains to dismantle the structures of the Gülen organization abroad. which Turkey characterizes as a terrorist organization (FETO).
Hasan Mehmet Sekizkök said that Turkey is requesting the deportation and extradition of 86 people, but as he said, the authorities of North Macedonia have done little to date in this direction.
"The structures of FETO are still located in North Macedonia, hidden behind by educational institutions and companies. In any case, we are forwarding to the authorities of North Macedonia our requests for the closure of the FETO structures and the deportation of persons related to it. The closure of FETO structures and the expulsion of FETO-related individuals will be concrete steps in bilateral cooperation in the fight against terrorism. "Our actions will continue with determination to suppress FETO structures abroad," added Ambassador Sekizkök./ibna