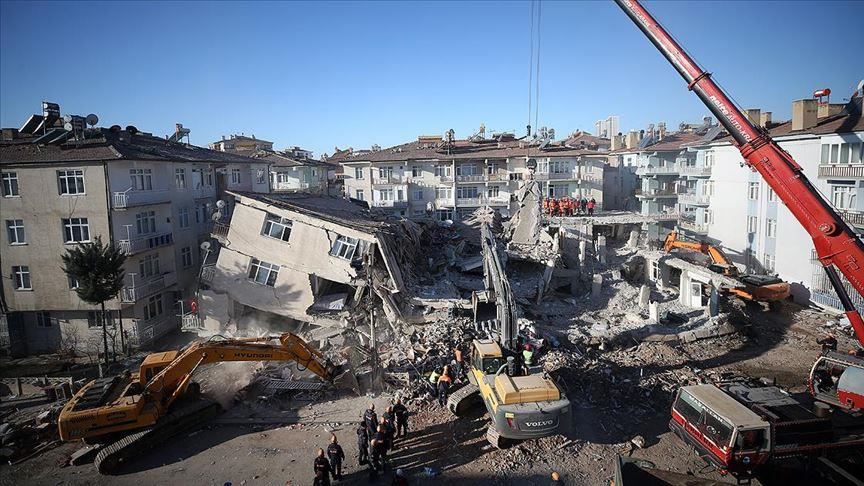 The Turkish Government will proceed with the construction of temporary shelters to house the 1,000 families affected by Friday's devastating earthquake, Minister of Internal Affairs Suleyman Soylu said in a press conference.
The shelter settlements will be located in the central neighborhood of Asagi Holpenk in the Elazig province, will have electricity and hot water, and their construction is expected to be completed within 10-15 days.
Soylu pointed out that all the earthquake victims' needs would be met in 45 settlements across the city.
The Government will provide residents of ruined residencies pending demolition whatever they need to support emergency leases totaling 41,000 Turkish pounds ($ 6,891), Soylu said.
Later in the press conference Environment and Urban Development Minister Murat Kurum stated the Government was getting ready to commence the construction of 2,000 new residencies in Elazig.
"Our goal is to promptly complete the damage assessment and start building safe and secure homes for our people", Kurum stressed.
Minister of Healthcare Fahrettin Koca added that 18 out of the 86 people injured were in intensive care, while of the 1,607 injured who had to be hospitalized, 1516 have been discharged. 45 people were pulled out of the rubble, according to the Disaster Management and Emergency Authority (AFAD), while 948 aftershocks were recorded following the 6.8-magnitude Richter earthquake.
AFAD reported that rescue operations were ongoing in the area with the assistance of more than 3,800 people, hundreds of vehicles and 22 search and rescue dogs. The number of victims from the devastating earthquake has risen to 41. /ibna