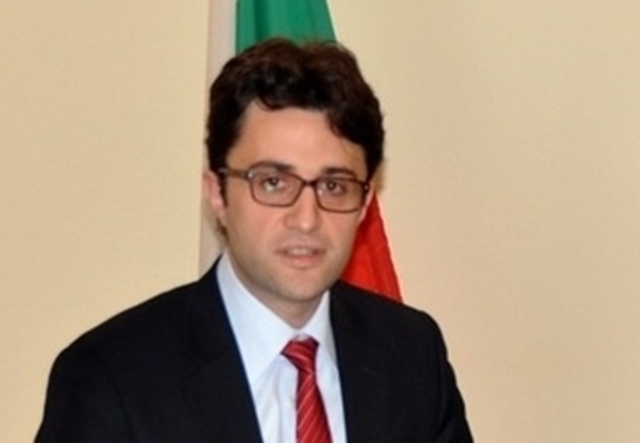 Sofia, January 22, 2016/ Independent Balkan News Agency
By Clive Leviev- Sawyer of The Sofia Globe
The term of office of the Turkish consul-general in Plovdiv, Alper Aktaş, is being brought to an end about six months ahead of term, Bulgarian media reports said.
Aktaş (36) has been consul-general of Turkey in Bulgaria's second city since September 2014.
Bulgarian media quoted sources in Ankara as saying that Aktaş was returning to the Turkish capital to become an adviser to Turkish president Recep Tayyip Erdoğan. However, reports also linked the departure of Aktaş to the recent upheavals in the Movement for Rights and Freedoms (MRF).
Local media said that Aktaş had accompanied Turkish ambassador to Bulgaria, Süleyman Gökçe, at the late 2015 commemorations in the southern Bulgarian town of Kurdzhali of the communist-era process by which the then-regime sought to force Bulgarians of Turkish ethnicity to adopt Slavonic names.
Such annual commemorations are a key item on the annual calendar of the MRF, the party led and supported in the main by Bulgarians of Turkish descent. The 2015 commemorations came amid the melodrama over the ousting by honorary president Ahmed Dogan of Lyutvi Mestan as party leader and as a member of the MRF.
Mestan was kicked out of the party because of his support for the Turkish side in that country's dispute with Russian over Turkey's downing of a Russian bomber near Turkish airspace in November. Along with five other former MRF MPs, Mestan now sits in the National Assembly as an independent on the back benches.
Local media said that Turkish diplomats accompanied Mestan at the event in Kurdzhali.
Recently, it was confirmed officially that Bulgaria's Foreign Ministry had handed ambassador Gökçe a note in late December. On January 16, Bulgarian Foreign Minister Daniel Mitov said that the note had been handed to Gökçe because of "certain perceptions" in Bulgarian society and because it could be said that at times the Turkish ambassador did not seem to abide by the Geneva Convention on Diplomatic Relations.
"Bulgarian-Turkish relations are too important to make them a function of certain small events, which, unfortunately, in the course of time have formed some misperception in the perceptions of how processes in Bulgaria develop, especially as regards the Republic of Turkey and vice versa," Mitov said at the time.
"Maintaining efficient relations with Turkey is important; we have too many subjects to talk about at present connected with infrastructural and transport projects, with the economy, and other important things. We have common interests; we should protect our relations; they are too important to depend on the fate or actions of any politician or ambassador," Mitov said.
Bulgarian Prime Minister Boiko Borissov had said that there had been attempts by Turkey's president and by its prime minister to pressure him to support Mestan. Reports also alleged that MPs had been pressed by the embassy in Sofia and the consulates in Plovdiv and Bourgas to side with Mestan.
Media reports said that Bulgaria's Foreign Ministry – hardly surprisingly – declined to comment on the termination of the term of office of Aktaş.