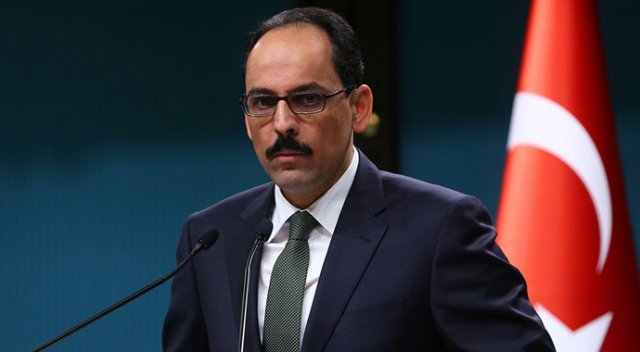 Turkey cannot accept the invitation of the Democratic Union Party (PYD) to Russia-backed Congress of Syrian peoples terrorist PYD and its armed wing People's Protection Forces (YPG), Presidential Spokesman Ibrahim Kalin said Wednesday.
Ankara considers PYD and its armed wing YPG as an offshoot of the PKK terrorist group in Syria.
Turkey is open in the possibility of Kurds being invited, as long as they do not belong to the PYD/YPG, the presidential spokesperson said, reiterating Ankara's position that PYD/YPG is a terrorist organization.
"We will not accept inclusion of a terrorist group into a platform like Astana", Kalin  said, adding that although this time the problem is close to be solved, Turkey will not welcome such initiatives in the future.
Referring to the independence referendum held by the Kurdistan Regional Government (KRG), the Presidential Spokesman said that everyone expects the KRG to completely cancel the results of the vote./IBNA