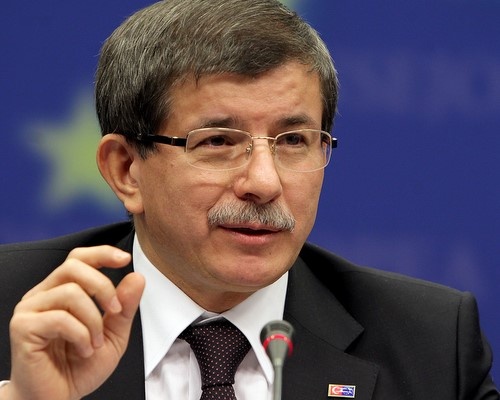 By Manolis Kostidis – Ankara
Turkish Foreign Minister, Ahmet Davutoglu, states that Turkey will not recognize the decision of the European Court of Human Rights (ECtHR), which condemned Turkey for its invasion in Cyprus in 1974 and adjudged a compensation of $90,000,000 to Cyprus.
"The court has exceeded the bondaries of its jurisdiction. We do not believe that the ECtHR has good intentions and did not take an objective decision. This decision is the worst interference in the peace efforts. We do not believe that this decision is binding and do not consider it necessary to make the payment (compensation)", said the Turkish Foreign Minister. Davutoglu asked for a similar decision for the Turkish Cypriots and claimed that "regarding the missing persons the same criteria should be taken into consideration for the Turkish Cypriots".
The Turkish minister stressed that the visit of U.S. Vice President Joe Baiden to Cyprus next week is "significant" and said that in the coming days he will have a telephone communication with him.
At the same wavelength were the statements of the President of the Turkish Cypriots, Dervis Eroglu, who said that "the decision is political, taken during the negotiations. It is a decision that strengthens the Greek Cypriots on the negotiations table".