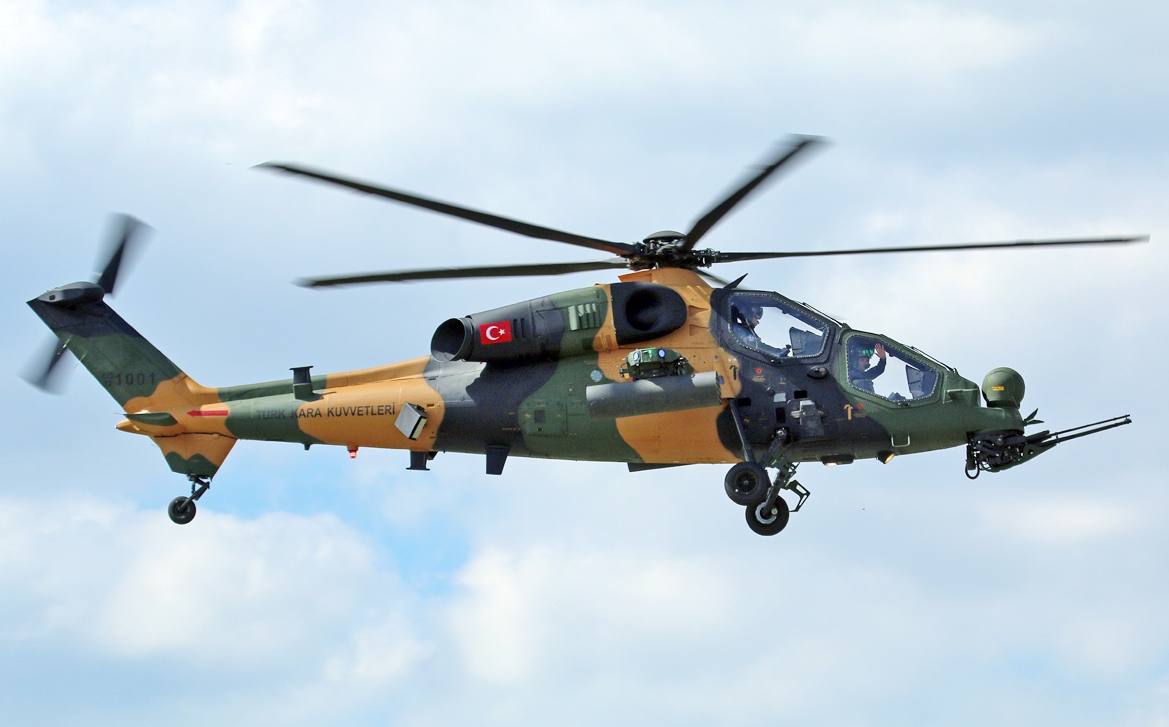 On Friday, Turkey and Pakistan finalised a deal for Pakistan's purchase of T129 Advanced Attack and Tactical Reconnaissance Helicopters (ATAK), marking the largest single military export deal for Ankara and the Turkish defence industry.
Turkey's defence industry directorate said that the deal encompasses the provision of logistics, spare parts, training and ammunition for the helicopters, as Reuters quotes it.
Before the helis came the corvettes
This one, comes only days after another agreement between Ankara and Karachi following a bid won by Turkey according to which it will supply the Pakistani navy with four warships.
According to the Turkish Defence minister, Nurettin Canikli, the two countries jointly decided that two of the corvettes will be built in the Istanbul Shipyard and the other two in Pakistan's Karachi. Negotiations had been underway for six months.
Al-monitor.com reported that "The four ships will be Ada-class corvettes, which are 99.5 meters (some 326 feet) in length and were designed by the Turkish navy under the MILGEM (National Ship) project to carry out missions such as surface warfare, anti-submarine warfare, air defense, surveillance and reconnaissance, command-control and asymmetric defense warfare missions.
Pakistan's choice of MILGEM is no surprise. Pakistani and Turkish defense industry cooperation has made major strides during the past few years. The first significant step was the contract awarded to Turkey's STM company to modernize French-made Agosta 90B submarines in use by the Pakistani navy. STM also built a logistics support vessel for the Pakistani navy."
Among the strides mentioned in the Al Monitor's article was also the present helicopter deal, reading that Morocco too, wants to purchase.
The experts' opinion
A Turkish naval expert who did not want his name to be cited spoke to Al-Monitor about the helicopter agreement, talking of the Turkish defence industry's entry into a major market.
"Turkey may not make as much profit as a Western producer, but it has crossed a psychological threshold after selling smaller craft and patrol boats until now. We don't yet know what these corvettes will be equipped with, but we know that Pakistan is trying to develop its own defense industry", the expert said.
Moreover, naval expert and editor of the Bosphorus Naval News website, Devrim Yaylali believes that, "For such major military contracts, it's not enough for you to have good product and a willing buyer. Sometimes it may be necessary for you to extend financial support to the buyer, which means you need a robust economy and comprehension of international credit intricacies, Turkey appears to be on the right path. Turkey's best gain could be to succeed in implementing complex financial arrangements.
Designing, producing and putting into service MILGEM-class ships is much different than [for] a regular warship. Normally civilian shipyards design the warships and sell them to navies. But MILGEM was designed, produced and is being used by a single entity, the Turkish navy. Although this process has simplified and speeded up progress with the MILGEM project, it has also created some problems.".
Financial and defence specialists consider this deal to be a major one, practically counterbalancing the fact that Turkey failed to find Middle East buyers… / IBNA