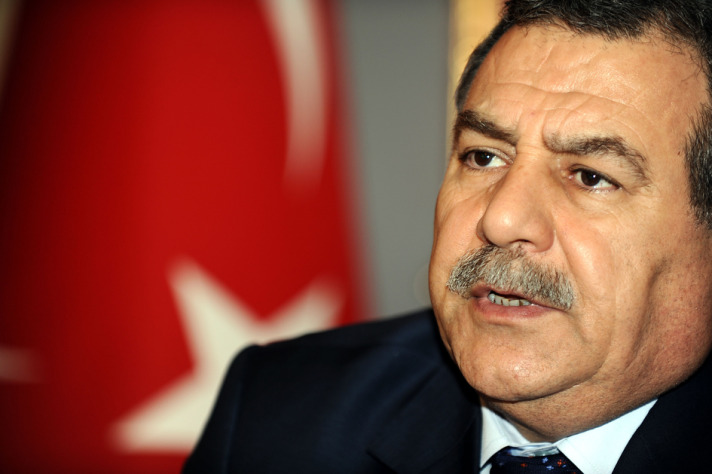 By Manolis Kostidis – Ankara
Turkish Interior Minister Muammer Guler announced one of the people arrested in Chios island is Hasan Biber. He also revealed Biber was the perpetrator of attacks on the headquarters of Justice & Development Party and the Interior Ministry on March 19th 2013.
Also, members of the same organization as Biber (DHKP-C) are holders of Bulgarian and Romanian passports.
The minister stressed "we knew Biber was preparing another attack and all those who were convicted had fled abroad".
The Coast Guard identified a 7 meter-long boat on Monday morning, between the islands of Chios and Inouses. A Coast Guard patrol vessels soon arrived at the spot and stopped the boat. According to a police statement, two anti-tank mortars, four grenades, two pistols, 200 bullets and explosive devices were found aboard the boat and confiscated.