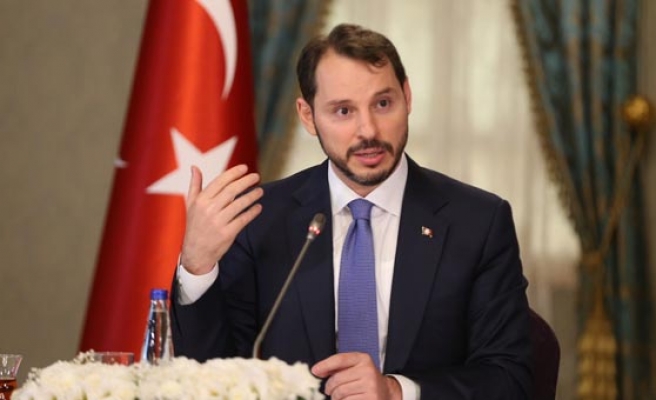 There is confusion over the announcement of the resignation of Turkish Economy and Finance Minister Berat Albayrak, who is the son-in-law of Turkish President Recep Tayyip Erdogan, hours after the ouster of Turkish Central Banker Murat Uysal on Saturday.
The cataclysmic developments in the Government's Financial Staff and in the Central Bank are a result of the economic crisis that is hitting Turkey, as the lira has lost 30% of its value this year and has reached historic lows, as the economy is shrinking rapidly during the coronavirus pandemic.
The new Governor of the Central Bank of Turkey and former Minister of Finance, Naci Agbal, stated today that the "main goal" of the bank is to achieve and maintain price stability and that it will "decisively" use all policy tools to achieve this target.
Regarding the announcement of Berat Albayrak's resignation through his Instagram account, there is confounding infromation, as there are no official statements on whether the resignation is valid or not.
According to the announcement on Instagram, the Turkish Minister of Finance and Economy Berat Albayrak is resigning for health reasons.
"I have decided that I can not continue as a minister, as I was for almost five years, due to health problems", the statement said.
Berat Albayrak, 42, was appointed energy minister in 2015 and moved to the finance ministry following Erdogan's re-election in 2018. Albayrak's resignation will have to be approved by Turkish President Recep Tayyip Erdogan.
According to IBNA sources, the resignation of Berat Albayrak is connected with the case of HalkBank in the USA and is an attempt to remove the son-in-law of the Turkish President from the list of those involved, as it is considered certain that after the election of BIden in the US Presidency there will be negative developments for those involved in the case by the American Justice./ibna