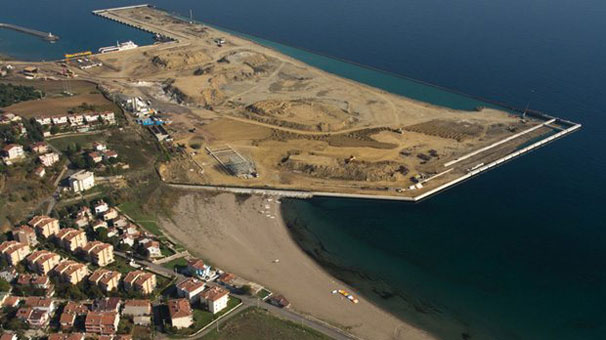 Ankara, July 7, 2015/ Independent Balkan News Agency
By Manolis Kostidis
The largest port in Turkey for containers was inaugurated today in Tekirdağ, a city located 130 kilometers west of Istanbul.
The port called Asyaport, cost USD 450 million. Already, starting today, the ship MSC Tokyo will unload its containers and by 2017 this port will be capable to handle 2.5 million containers per year!
The main shareholder of the particular port is the Italian Aponte family, which is a major shareholder of the second largest container company in the world MSC.
The successor of the group, Diego Aponte, in 2004 he married the Turk Ela Soyuer, who comes from the city Tekirdag. The couple decided to make this huge investment in the region adjacent to Istanbul.
The construction of the port had many delays due to a large number of environmental studies that had to be adopted by many public ministrations, as the harbor was built in the sea. An area of ​​30 hectares was built in the Sea of ​​Marmara and the depth of the port exceeds 20 meters.
Istanbul, as a city of 15 million inhabitants, but also due to Bosporus, has become one of the major container trade centers of the world.