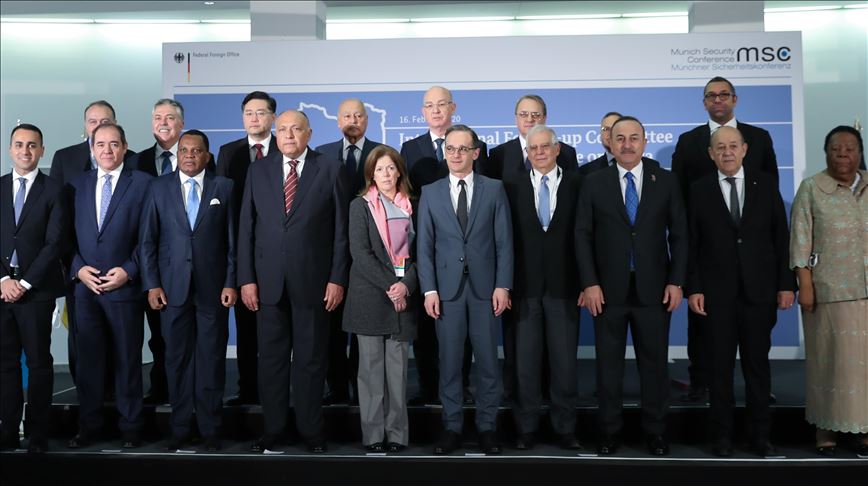 Turkish Foreign Minister Mevlut Cavusoglu expressed to his Russian counterpart Sergey Lavrov the need for permanent ceasefire in Idlib, during a meeting the had following the 56th Munich Security Conference.
According to the Turkish Foreign Minister, delegations from Turkey and Russia will meet in Moscow on Monday to discuss the latest developments in Idlib, which have claimed the lives of several Turkish soldiers. In September 2018, Turkey and Russia had agreed to establish Idlib as a zone where attacks were explicitly prohibited.
Mevlut Cavusoglu reiterated the need for a permanent ceasefire in Libya during his bilateral meeting with his Russian counterpart, but also at the meeting of members of the Berlin Conference on Libya.
According to the Turkish Foreign Minister, Turkey has made a significant contribution to international ceasefire efforts in the region, claiming that armed forces loyal to Khalifa Haftar were continuing violations.
Besides, the international commission of the Berlin Conference on Libya met in Munich on Sunday, where according to German Foreign Minister Heiko Maas the participants' commitment to last month's conclusions of the Berlin Conference was confirmed.
Speaking to reporters, the German Minister announced that the International Follow-up Committee on Libya (IFCL) was launched at today's meeting, thus implementing one of the most important conclusions of the Berlin Conference.
"This committee will now try to ensure that all conclusions of the Berlin Conference are actually implemented, while at the same time it will attempt to integrate the process of dialogue under the UN leadership within the Libyan dialogue and support it in the best possible way", Maas added.
Maas said the newly established IFCL would be chaired jointly by the UN and one of the participating member-states or organizations in the Berlin process. As the next rotating co-chair, Italy will host an IFCL meeting next month in Rome, he added.
The Munich Conference was attended by the Foreign Ministers of Turkey, France and Italy and representatives of the UN Security Council, Russia, China and the United States with the Foreign Ministers' representatives, as well as the Foreign Ministers of Egypt and the United Arab Emirates. /ibna