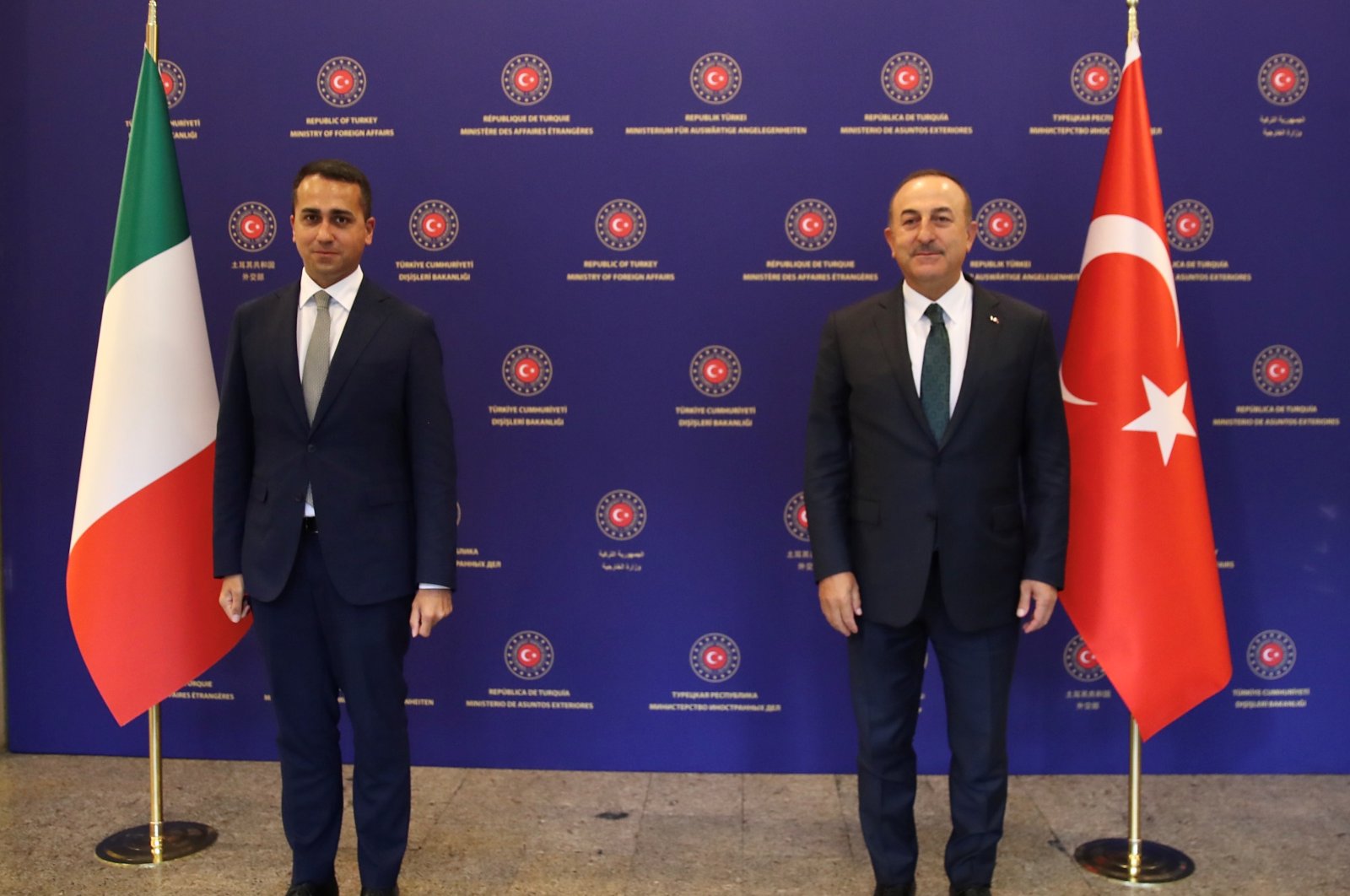 Cavusoglu: "We want the Eastern Mediterranean to be a place of cooperation, not conflict"
We will continue to work with Italy for lasting peace in Libya, Foreign Minister Mevlut Cavusoglu said during a joint press conference with his Italian counterpart on Friday.
The Turkish minister said that Turkey would continue to work with Italy for lasting peace and a political process that would bring results to Libya.
"We are grateful to Italy for not siding with the warlord General Khalifa Haftar in Libya, unlike many other countries", Çavuşoğlu said.
Italian Foreign Minister Luigi Di Maio also stressed that they were seeking sustainable peace in Libya.
Turkey and Italy, both NATO members, are two regional forces with common interests, history and values ​​in the Mediterranean basin.
Ankara and Rome support the UN-recognized government of the United Nations (GNA), which signed two separate agreements with Turkey on November 27, one ensuring military cooperation and the other on the country's common sea borders in Eastern Mediterranean.
Regarding the developments in the Eastern Mediterranean, the Turkish Foreign Minister stated that Italy has a constructive stance on the issue and that Turkey is ready to cooperate with the country.
"We want the Eastern Mediterranean to be a place of cooperation, not conflict", Mevlut Cavusoglu said. /ibna