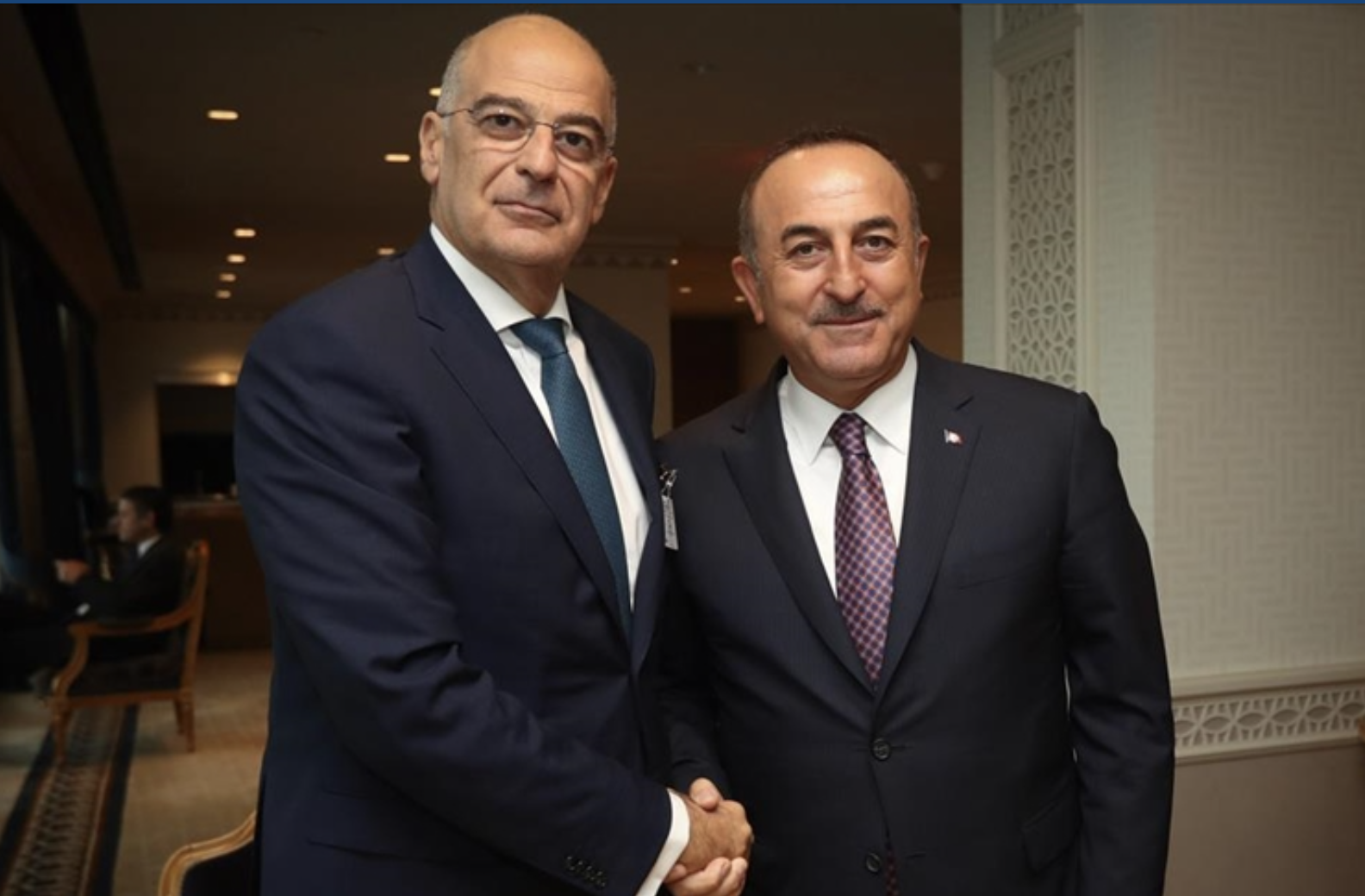 Turkish Foreign Minister Mevlut Cavusoglu announced his meeting with his Greek counterpart Nikos Dendias during a joint press conference with Kazakh Vice President and Foreign Minister Muhtar Tileuberdi.
"Greek Foreign Minister Nikos Dendias, a personal friend of mine from the Council of Europe back in 2003, will come to Turkey on April 14," said Mevlut Cavusoglu.
Referring to the exploratory meetings that took place in Greece, he said that after five years and after the 61st round held in Turkey, there was a very positive atmosphere.
"As you know, after 5 years we held the 61st 'consultative talks', formerly known as 'exploratory', in Turkey. They took place amid a very positive ambiance. Everything discussed in previous meetings during this 20-year process was examined, and of course any ideas that emerged. Obviously, thoughts about the future were shared and exchanged. Naturally, there are many issues in the Aegean, especially between Turkey and Greece. I mean, there are things we do not agree on. All of this has been discussed in the past in the context of these meetings. Similarly, these issues were discussed at the meeting in Athens. The purpose of establishing this mechanism, as you know, was to decide together how to resolve these existing problems, disagreements. Therefore, it would not be realistic to expect all problems to be resolved in one meeting. These alternating meetings will continue in the near future. We will host the next meeting again," the Turkish Minister noted.
He added that "besides, between us and Greece there is a mechanism for political consultation between the two Foreign Ministries. Consultations took place yesterday. Political consultations are taking place today. Of course, political consultations at bilateral level constitute a broader negotiating mechanism. All issues between the two countries are assessed here. Turkey has clearly demonstrated its position on the Eastern Mediterranean issue, both on the ground and at the table. However, right from the beginning we said 'equal sharing' in the Eastern Mediterranean. We have been saying this for 20 years, we did not make it up yesterday or today."
"Therefore, the President has personally proposed to us a multilateral conference on the Eastern Mediterranean. We have submitted our proposals, specific proposals and offers on the side of the European Union. There has been no clear answer from them yet. In the coming period, of course, we will continue these talks with all countries, as well as our bilateral meetings with Greece," Mevlut Çavuşoğlu explained.
"About two years ago, our President and Greek Prime Minister Mr. Mitsotakis instructed Foreign Minister Dendias and myself to discuss all aspects of our relations at the United Nations General Assembly. However, due to the tensions, we only had the chance to meet once or twice. We will now hold talks at the level of Foreign Ministers in the coming period. Greek Foreign Minister Nikos Dendias has been a personal friend of mine since 2003 from the Council of Europe. He will arrive in Turkey on April 14. In our capacity as Foreign Ministers we will have the opportunity to discuss all issues between us in Ankara. After that, later on, when the time is right I will also visit Greece and we will continue these mutual visits. We believe it is also beneficial for these contacts to be held at leadership level. When Nikos Dendias arrives in Ankara, we will also discuss the meeting between our President Erdoğan and Prime Minister Mitsotakis," concluded Mevlut Çavuşoğlu.
Greek Ministry of Foreign Affairs: The invitation is accepted, provided that the appropriate conditions prevail
According to diplomatic sources from the Greek side, in the context of the political consultations between the Greek and Turkish Foreign Ministries that took place today in Athens, the prospect of a meeting between the two Ministers in the near future was also considered.
In this context, incumbent Secretary General of the Ministry of Foreign Affairs, Ambassador Themistoklis Demiris, informed the Turkish Deputy Foreign Minister, Ambassador Sedat Onal, that Foreign Affairs Minister Nikos Dendias accepted in principle the invitation of his Turkish counterpart, albeit the appropriate conditions must prevail. /ibna