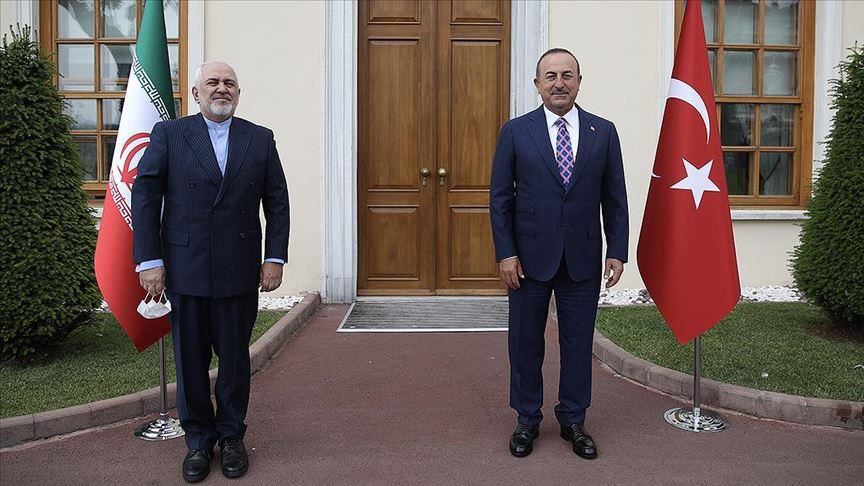 Turkish Foreign Minister said on Monday that Turkey would continue talks with Russia on a permanent ceasefire in Libya,
Turkish President Recep Tayyip Erdogan and Russian President Vladimir Putin "have agreed to continue working together to establish a permanent ceasefire in Libya", Mevlut Cavusoglu stated at a joint news conference alongside his Iranian counterpart Javad Zarif, who is on a visit to Istanbul.
Zarif's visit to Istanbul was the first by a foreign minister in months, as traveling was suspended due to the coronavirus pandemic.
Turkey and Iran plan to resume flights on August 1st after a month's delay due to the virus outbreak, Cavusoglu announced.
"We have opened the borders. We will continue to work on both air and land crossings", he added.
Regarding the turbulence in Turkey and Iran's neighborhood, Cavusoglu noted: "There is terrorism in our region. Terrorism is the enemy of us all".
He added that the two countries must continue to work to fight terrorism in the coming days.
Zarif, for his part, thanked Turkey for helping Iran fight the pandemic.
"This pandemic has shown that countries are interdependent, and unilateral policies are not the answer", he added.
Prior to the press conference, the two top diplomats signed a memorandum of understanding on their respective diplomatic and consular promises. /ibna