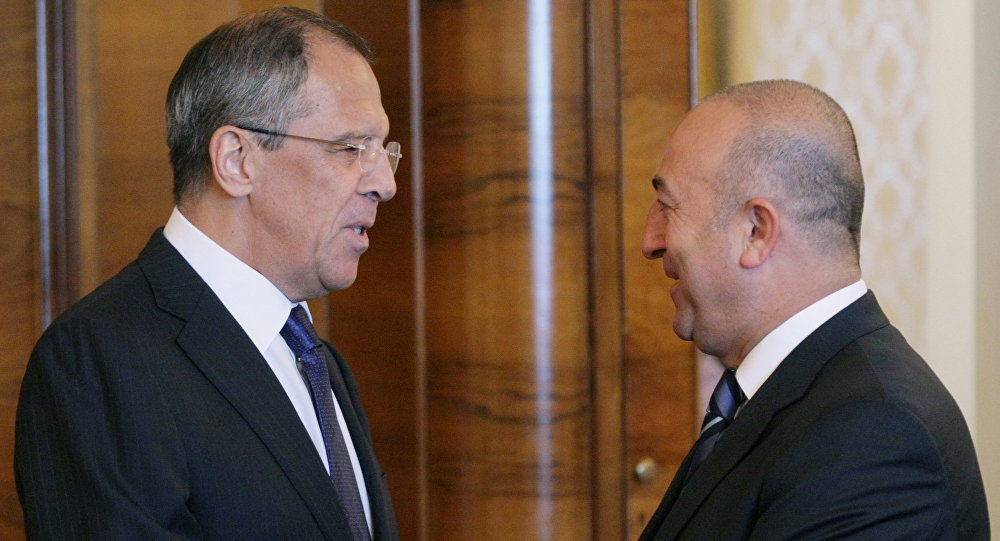 On Tuesday, Turkish Foreign Minister Mevlut Cavusoglu contacted over the phone his Russian counterpart, according to diplomatic sources.
Mevlut Cavusoglu and Sergey Lavrov discussed issues related to Nagorno-Karabakh, Ukraine and the recent arrest and release of Russian nationals in Turkey, according to reports by sources that requested anonymity due to media restrictions.
On Monday, two Russian nationals were released following their arrest alongside a Turkish national, after receiving getting hold of footage via the UAV of a research and development center in Istanbul.
Cavusoglu also had a telephone conversation with his Georgian counterpart David Zalkaliani to discuss regional co-operation, diplomatic sources report.
The two top diplomats discussed the Azerbaijan-Georgia-Turkey tripartite scheme and the fight against the COVID-19 pandemic. /ibna