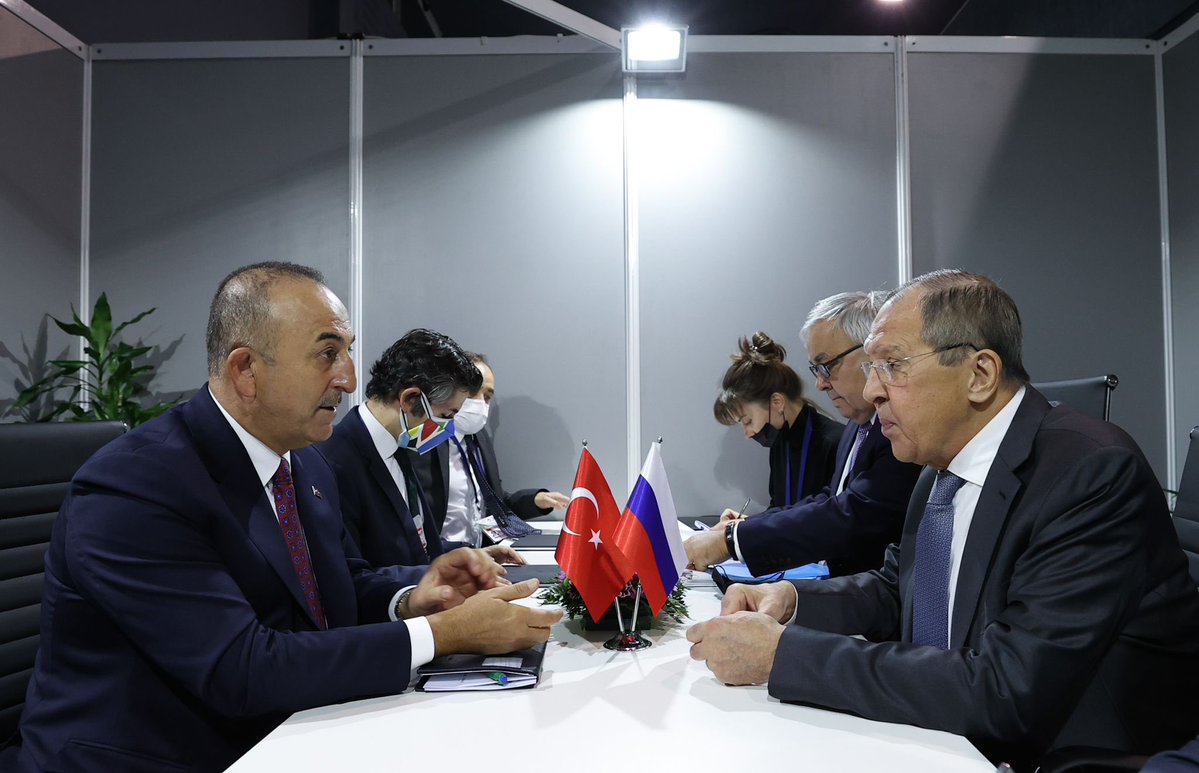 Turkey's Foreign Minister Mevlut Cavusoglu held a series of meetings on the sidelines of the High-Level Summit on the 60th anniversary of the Non-Aligned Movement in Belgrade, Serbia.
Mevlut Cavusoglu met with Foreign Minister of the Russian Federation Sergey Lavrov, where, according to the Turkish Foreign Minister's tweet, an overview of the issues discussed by the Presidents of the two countries in Sochi was given.
Earlier, Turkish Foreign Minister Mevlut Cavusoglu met with the foreign ministers of Sudan and Haiti in Serbia where he is in Serbia on the occasion of the 60th anniversary of the founding of the Non-Aligned Movement.
Cavusoglu said via Twitter that in Belgrade with Sudanese Foreign Minister Mariam al-Sadiq al-Mahdi they discussed the two countries' multi-dimensional relations and expressed Turkey's support for Sudan.
The Turkish Foreign Minister on the meeting with Haitian Foreign Minister Claude Joseph said that he and his counterpart confirmed their determination to develop relations in all fields.
Earlier, Mevlut Cavusoglu delivered a speech at the 60th High Level Meeting of the Non-Aligned Movement in Belgrade./ibna