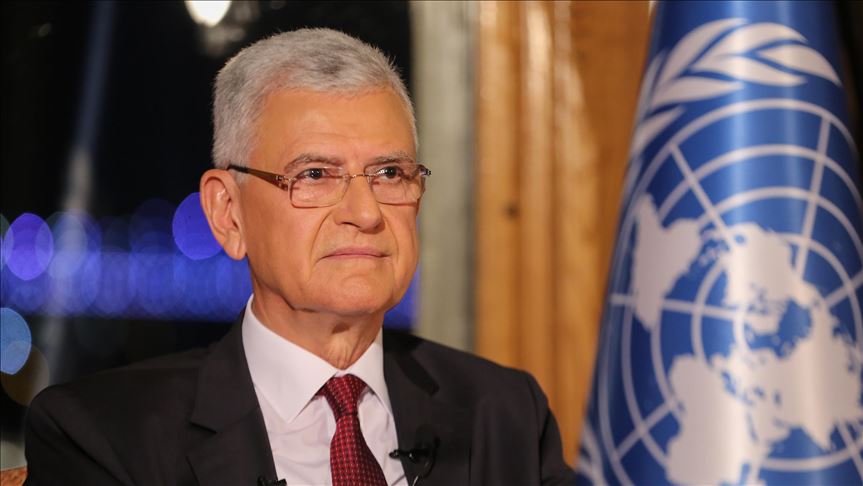 The newly elected President of the General Assembly of the United Nations (UNGA) Volkan Bozkir said on Monday that as president, he will serve all UN members and represent the members of the United Nations as a whole.
"The expectations and views of each team and their members will be equally important and valuable to me", he said at the ceremony for his appointment via teleconference.
The General Assembly last Wednesday elected Bozkir, a former Turkish ambassador, as President, before the 75th General Assembly in September.
In a secret ballot, Bozkir, who was the sole candidate, received 178 votes from the body, with 11 abstentions.
In his speech, Bozkir expressed his gratitude to the United Nations, Turkish President Recep Tayyip Erdogan and Foreign Minister Mevlut Cavusoglu for their trust and support in his election.
"This is also a unique privilege as we marked the 75th anniversary of our organization", he said, adding that it is a great honor to have the support of its members.
Stressing that humanitarian crises, deadly conflicts and COVID-19 are global issues that require global reactions, he said the General Assembly, the parliament of the world, is in a unique position to direct multilateral efforts.
Building consensus will be at the heart of my efforts. I will use, as far as possible, the moral power and mild power of the President of the General Assembly. The guiding principles of my presidency will be impartiality, efficiency, transparency and non-discrimination", Bozkir added.
The three pillars of the UN – peace and security, sustainable development and human rights – will receive equal and balanced attention during his tenure, he said.
Referring to COVID-19 as an emergency health and humanitarian crisis, he said the virus also poses a threat to social, political and economic consequences.
"In our collective response to the pandemic, we must focus on the special needs of the most vulnerable in the three pillars of the UN", Bozkir said./ibna