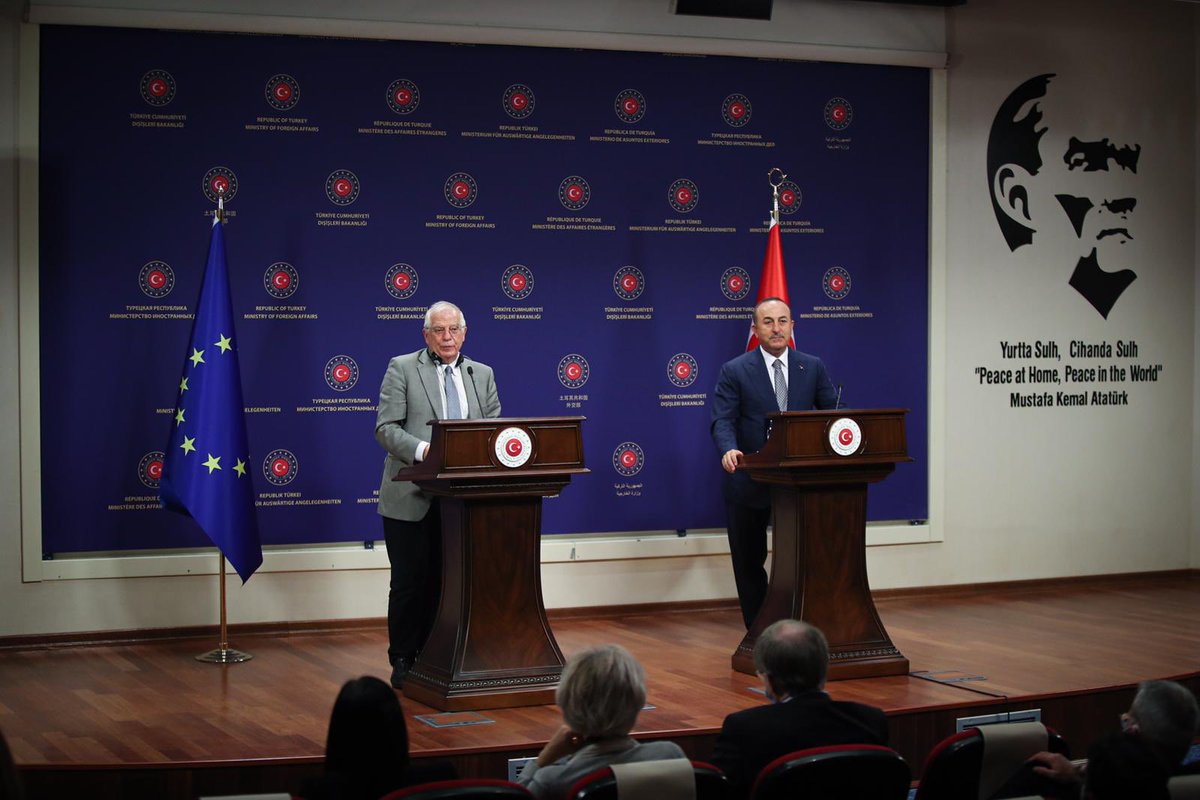 Borrell wants to start the process of seeking an agreement on the distribution of hydrocarbon revenues in Cyprus.
The EU High Representative for Foreign Affairs and Security Policy was in Turkey on Monday to meet with Turkish Foreign Minister Mevlut Cavusoglu in Ankara.
The visit of the European official, according to his statements, was a way to prepare for the discussion that will take place in the EU on the Union's relations with Turkey.
The Turkish Foreign Minister and the EU High Representative for Foreign Affairs and Security Policy held a joint press conference on Monday after their meeting.
The two men discussed bilateral relations as well as regional developments.
"Turkey will support EU mediation on energy resources in the Eastern Mediterranean as long as it is an honest broker", Turkish Foreign Minister Mevlut Cavusoglu said after the meeting. He added that Turkey has always been fair and transparent in its relations with the EU and expects the same.
Cavusoglu stressed that if the EU makes additional decisions against Turkey, the country would have no choice but to react.
For his part, the European official referred to Turkey's relations with Greece and the Republic of Cyprus, which is not recognized by Turkey, but is an EU state and there is full solidarity and support from the Union. But at the same time, according to Borrell, we want to look for a solution that could satisfy both parties.
That is why we are talking, Borrell continued. "Start of negotiations between Turkey and Greece, in one case, and searchin for an agreement in order to share the revenues of the exploitable hydrocarbons between the two communities on the island of Cyprus in the other case. In this context, the European Union will be as useful as possible, given that Greece and Cyprus are member states of the European Union. The European Council has already taken a position on this issue and will be discussed again at the next meeting", the EU High Representative said.
"Our relations with Turkey on foreign affairs have become the most important issue for the EU", said Josep Borrell, who added that the EU had held extensive discussions on Turkey, of which it is a key partner and candidate for membership.
Borrell noted that while this is not the best period in EU-Turkey relations, they have to work together to improve ties./ibna