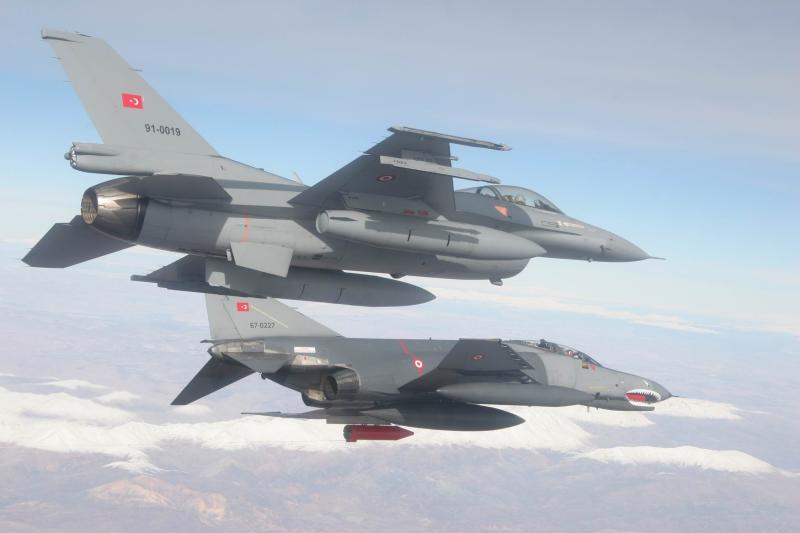 Ankara, July 25, 2015/ Independent Balkan News Agency
Hundreds of arrests of members of ISIS and the PKK in the whole country
Police bans peace march in Istanbul, in honor of the victims of Suruc
By Manolis Kostidis
Situation in southeastern Turkey, northern Iraq and northern Syria is becoming increasingly complicated as Turkish F-16 fighters continue to hit ISIS targets, while at the same time have began air strikes against PKK bases on Mount Kandil in northern Iraq.
With these operations Ankara is trying to balance ISIS with the PKK and to show that the fight against terrorism will not only target jihadists.
Turkish Prime Minister Ahmet Davutoglu spoke on the phone with the president of the autonomous region of northern Iraq Masud Barzani and said that "Turkey will continue to resort to all means as long as the PKK continues its activity".
About the same time, however, PKK rebels broke into the construction site of the power station in Silopi and after burning destroying the machines took 15 employees as hostages.
Davutoglu, after saying that ISIS is responsible for the suicide attack on Suruç that resulted in 34 deaths, claimed that "the PKK is trying to create chaos in response to those events. From June 7, 281 terrorist actions and 121 armed attacks, 15 hostage situations etc. have been carried out. They tried to create the impression that there is a government chaos.
The situation is further complicated by the operations of the police across Turkey, which has arrested 125 persons with links to ISIS and the PKK! Among those arrested is a person suspected of being a senior ISIS member in Istanbul.
At the same time, the Prefecture of Istanbul banned a long march in honor of the victims in Suruç. The "Path of Peace" as it was called was being planned for Sunday, but was banned as a "provocation act", but also because "there are concerns for the route of the march", as the prefecture said.
Political analyst of the Turkish newspaper Hürriyet Cengiz Çandar wonders, "if on the occasion of cooperating with the US in combating ISIS, attacks might also target the PKK, which is also characterised as a terrorist organization, and even extended against the HDP (the pro-Kurdish party in Turkey) and the PYD ( Kurds of northern Syria). All these might result in the increase of the anti-Kurdish sentiment. These are the questions that are caused by the government's attitude".
In the elections of June 7 the pro-Kurdish HDP had received 13% of the vote, electing 81 MPs, and became the main factor that caused the fall of the AKP from power and led to the "freezing" of Recep Tayip Erdogan's plans to change the Constitution, granting him more executive powers.