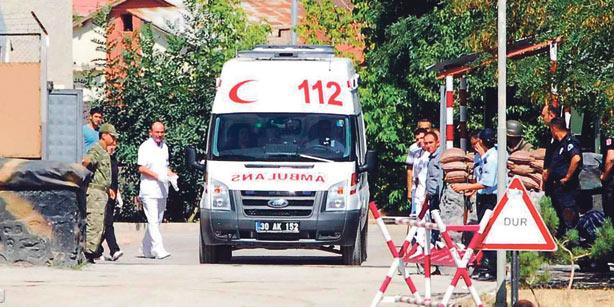 Ankara, December 22, 2014/ Independent Balkan News Agency
Rumors for partial autonomy to the Kurds
By Manolis Kostidis
Seven Turkish soldiers were seriously injured by a landmine explosion on a provincial road near the city Mardin in southeastern Turkey. According to a high official of the General Staff of the Turkish Armed Forces, the mine was activated remotely while a truck carrying soldiers in the area was passing from the specific spot.
The injured soldiers were transported to the hospital of the city and their condition is considered critical. After the explosion of the mine, hundreds of soldiers were transferred in the region in an attempt to find the perpetrators. In the Turkish press there are reports, which claim that behind the attack is the PKK.
On the issue of solving the Kurdish problem, MPs of the pro-Kurdish Party HDP met with Deputy Prime Minister Yalcin Akdogan. After the meeting it was announced that the process of finding a resolution will proceed normally. MP Sirri Sureyya Onder stressed that "autonomy is not something foreign to our country"; a statement that gave birth to rumors of a future granting of partial autonomy to the Kurds of Turkey.
At the same time, it was announced that MP Leyla Zana, who is seen as a symbol for the Kurds, will meet with leaders of the PKK on Mount Qandil in northern Iraq and soon after that will meet with the leader of the Kurdish organization Abdullah Ocalan at the island of Imrali, where he has been incarcerated since 1999.