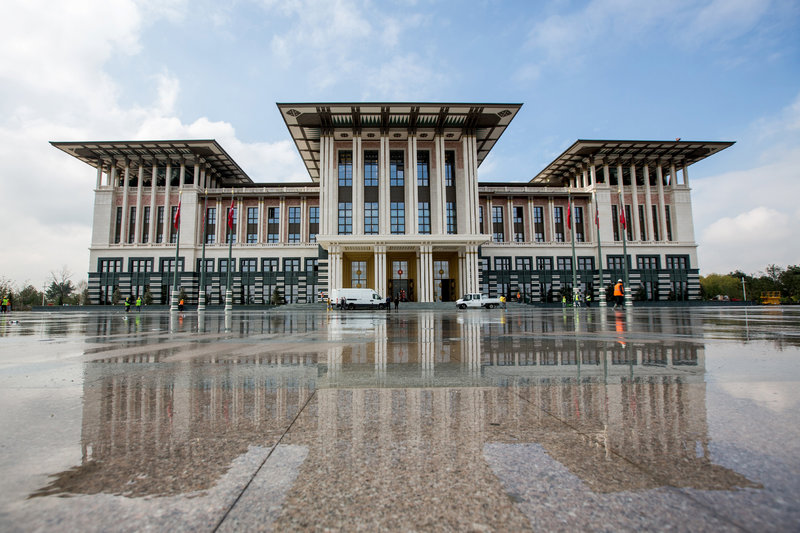 Russian fighters and the Syrian army targeted the Turkish battalion
Reuters News Agency reports 34 victims
At least 9 Turkish soldiers were killed and dozens more were injured by an attack carried out by Assad and Russian forces in Idlib. Hatay District Governor Rahmi Doğan announced the number of victims from the attack, as the city is close to Idlib. Reuters News Agency reported that 34 Turkish soldiers were killed in the area.
However, sources from the area are talking about dozens of dead Turkish soldiers and many more severely injured. At the same time, there are reports of many vehicles and combat vehicles that were destroyed by Russian forces. Hospitals in the area and mainly in Reyhanli have been flooded with injured.
The Turkish Armed Forces in Idlib were reportedly attacked out of the blue with fires by the Syrian Army and the Russian Air Force. The attack was set in motion just a few hours after Turkish officials met with their Russian counterparts, with their discussions ending up fruitless. The attack did not target Islamists but Turkish troops and camps, as the Turkish television network reports that a building collapsed from the bombings, with soldiers' remains being pulled from the rubble.
On Thursday night, battles continued in the town of Saraqib which the Islamist fighters besieged on Wednesday, while tough battles continue with a counterattack by the Syrian army.
In Ankara, Erdogan convened an extraordinary meeting at the Presidential Palace attended by Foreign Minister Hulusi Akar, Foreign Minister Mevlut Cavusoglu, and Armed Forces chief Yaşar Güler.
Meanwhile, Akar had a phone conversation with his American counterpart Mark Esper. Cavusoglu spoke with Jens Stoltenberg on the phone. Turkey's Foreign Minister stated he had briefed the NATO Secretary-General and asked for help from the Atlantic Alliance.
Up until midnight there were rumors circulating in Ankara of a Turkish military operation, while all political parties held extraordinary meetings in their headquarters.
Turkey, looking to turn the tables around, announced that during the last 17 days the Turkish Armed Forces had killed 1709 Syrian military troops the way they had destroyed 55 tanks.
Over the last two days in Turkey there has been information that Moscow has asked Turkey to withdraw its forces west of Idlib, offering Ankara a safe zone 15 kilometers from the border. Turkish armies today are located east of Idlib and are preventing Assad forces from entering the city. Moscow claims that terrorists are in Idlib and that Ankara has done nothing to neutralize them. Turkey argues that Moscow, which has closed down the Syrian airspace, does not allow Ankara to use civilian aircraft to track down terrorists.
In the Turkish capital there is also mobility at a political level. The chairman of the Devlet Bahceli Nationalist Action Party who is a government partner called an extraordinary meeting. The good party leader Meral Aksener telephoned Erdogan and canceled all of her programs and tours.
There has been information of intense movement by the Turkish armed forces at the Syrian border. On Thursday afternoon, AKP spokesman Omer Celik said Turkey had made all preparations to overthrow the Assad regime from Idlib. /ibna