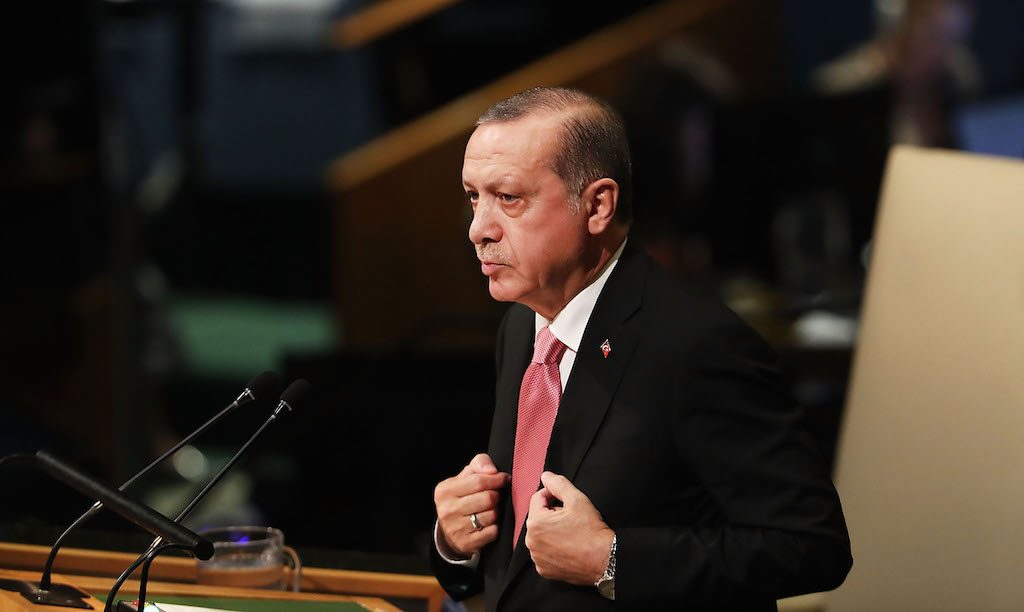 Mounting tensions among Israelis and Palestinians cause Turkey to reconsider its next steps. Ankara, according to diplomatic sources, has made a start by asking the Israeli Ambassador to Turkey Eitan Naeh to leave the country while escalating violence worries the international community and the UN more so due to the rising death toll of Palestinians by Israeli gunfire on the Gaza-Israel border.
"The Foreign Ministry summoned Ambassador Eitan Naeh and told him it would be 'appropriate' for him to return to his country 'for a while', said the sources, who refused to be named due to restrictions on speaking to the media", Anadolu news agency reads.
At the same time, Turkey has also recalled its Tel Aviv and Washington envoys for consultations in Ankara. Anadolu reports that "Turkey's ambassador to Israel arrived in Ankara on Tuesday for consultations following the killings perpetrated by Israeli soldiers along the Gaza border.
Kemal Okem's plane landed at 1.05 p.m. local time (1005GMT) at Ankara's Esenboga International Airport."
The news was announced by Deputy Prime Minister Bekir Bozdag on Monday.
International media write that the death toll rose to 60 dead Palestinians, on Tuesday evening.
Meanwhile, with a tweet of his, the Turkish President, Recep Tayyip Erdogan accused the Israeli Prime Minister:
"Netanyahu is the PM of an apartheid state that has occupied a defenseless people's lands for 60+ yrs in violation of UN resolutions.
He has the blood of Palestinians on his hands and can't cover up crimes by attacking Turkey.
Want a lesson in humanity? Read the 10 commandments."
It is not just Erdogan – The joint political statement 
On Tuesday, three Turkish political parties, the ruling Justice and Development (AK) Party, the main opposition Republican People's Party (CHP) and the Nationalist Movement Party (MHP) "said they strongly condemned the Israeli government 'on behalf of all humanity'" via the release of a "rare joint statement" that condemns Israel over the fresh killings of dozens of Palestinians in the Gaza Strip.
"Palestinians' peaceful reaction over U.S. and Israel's move ignoring UN resolutions and the international community is their fundamental right", the statement read and added that the American decision to relocate its embassy from Tel Aviv to Jerusalem, recognising the latter as Israel's capital "aids and abets" killing of Palestinians in Gaza, Anadolu reports quoting the statement…. / IBNA