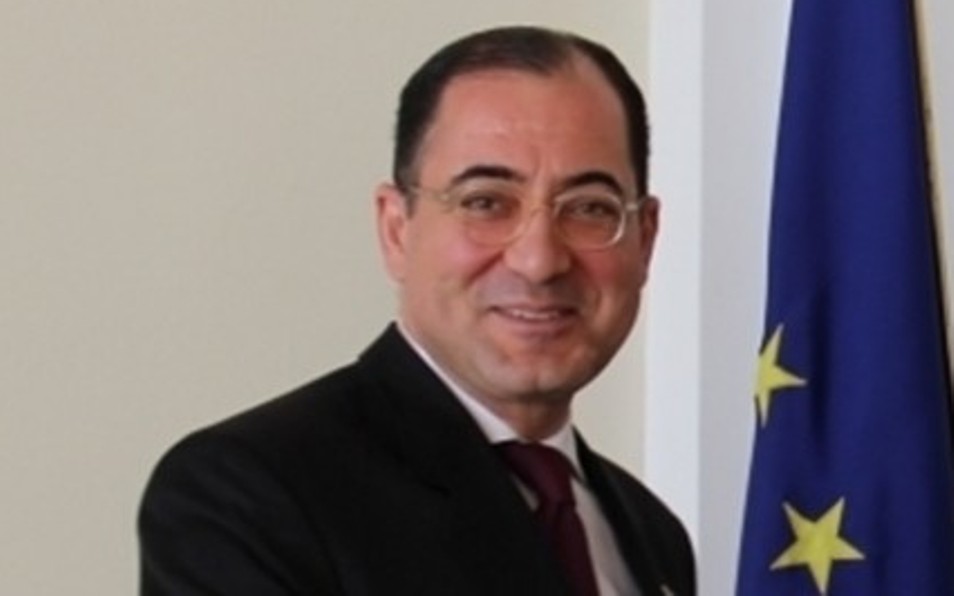 The Turkish foreign ministry is to appoint career diplomat Hasan Ulusoy as Ankara's ambassador in Sofia, and is sending the current Turkish ambassador to Bulgaria, Süleyman Gökçe, to Guatemala.
This is according to a report in Hurriyet Daily News on July 27.
Ulusoy (51), formerly has served as a Turkish diplomat in Niger, Nigeria, Iran, Switzerland and to the Council of Europe. He speaks English, French, German and Norwegian.
In his time as Turkish ambassador to Bulgaria, Gökçe frequently has been in the headlines amid domestic political controversies, most recently during Bulgaria's March 2017 early parliamentary elections.
Gökçe was the subject of calls from nationalist and other political parties for his expulsion over alleged interference by Ankara in the elections, for supporting former Movement for Rights and Freedoms leader Lyutvi Mestan's breakaway DOST party.
Gökçe was photographed at the founding event of Mestan's DOST party in April 2016 and reportedly was presented at party events around Bulgaria.
Erdogan's Turkey was seen as having switched its backing from the MRF to DOST. Mestan had been ousted as leader of the MRF amid the Russian-Turkish tension over Ankara's downing of a Russian military aircraft, after he publicly backed Turkey in the dispute.
Bulgaria's Foreign Ministry had handed Turkish ambassador Gökçe a note about his actions and behaviour, Prime Minister Boiko Borissov told the National Assembly in January 2016.
Borissov did not specify which "actions and behaviour" on the part of Gökçe had led to the note being handed to the ambassador.
Earlier, however, Borissov had said publicly that there had been attempts by Turkey's president and prime minister to pressure him to take the side of Mestan in the dispute in the MRF.
Gökçe was summoned to Bulgaria's Foreign Ministry in March 2017 after Turkish cabinet minister Mehmet Müezzinoğlu was reported to have made a public call to Bulgarian citizens in Turkey to vote for DOST.
Turkey does not interfere in and influence the internal affairs of any country, including Bulgaria, Ankara's ambassador in Sofia Süleyman Gökçe said in April 2017.
Allegations that it did were unjustified, manipulative and a distortion of the facts, Gökçe said in a television interview.
"If you talk about national security and threats, let's talk about terrorism. Bulgaria knows nothing about terrorism and I hope that it never does, because that is something terrible," he said.
"Statements that Turkey is an enemy and that it interfered in Bulgaria's internal affairs, and that it is a threat to its national security, must stop. That's not constructive, positive and useful. It does not facilitate our bilateral relations. We have a history of hundreds of years, we have also a future together," Gökçe said./ΙΒΝΑ