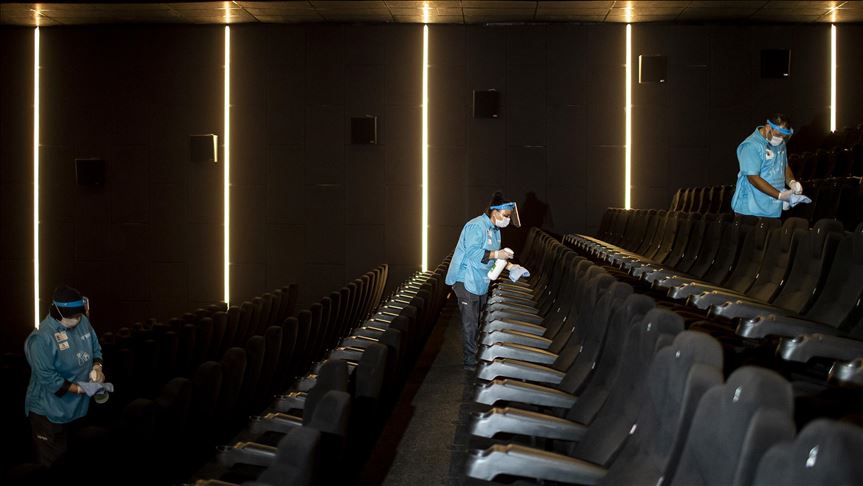 Following to the decision adopted by the Presidential Council in the context of curbing the spread of COVID-19, starting Wednesday, enclosed facilities such as cinemas and restaurants will be closing at 22:00 (local time) across Turkey, according to a statement issued by the Ministry of Interior.
The ministry notes in its statement that COVID-19 cases have recently spiked, and the decision derived from proposals by the Scientific Advisory Council on COVID-19 and at the behest of President Recep Tayyip Erdogan, in an effort to ensure public safety and order.
Facilities with working hours until 22:00 include shopping malls, public transport, parks, markets, restaurants, cafes, barbershops, sports centers, play cafes, theaters, cinemas and concert halls in all 81 provinces of Turkey.
Turkey has so far reported more than 382,000 cases of COVID-19; almost 329,000 patients have recovered from, while the death toll stands at 10,481 deaths, while more than 14.4 million tests have been carried out across the country. /ibna