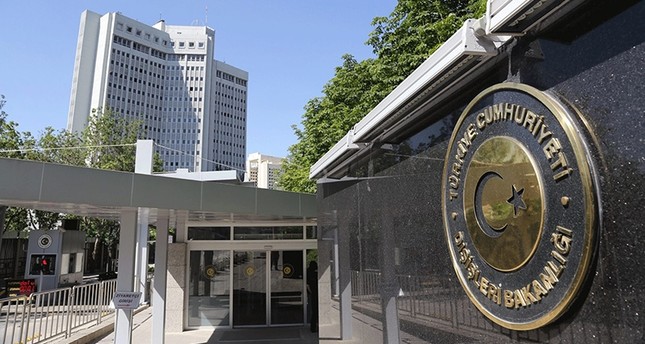 In a statement, the Turkish Foreign Ministry reacts to Exxon Mobil's exploration in plot 10, saying that:
"The fact that Exxon Mobil has begun gas exploration activities on the so-called Greek Cypriot Administration's land plot 10 in the open Cyprus does not contribute to the stability of the area. This could change some delicate balances on the issue of resolving the (Cyprus) problem, as well.
Stating that all the natural resources around Cyprus belong not only to the Greek Cypriot side but that it belongs to both sides, we had warned the Greek Cypriot administration to stop the unilateral hydrocarbon activities in the eastern Mediterranean. On this occasion, we reiterate our warning to the companies involved in these unilateral search and mining activities of the Greek Cypriots. We reiterate that the allocation of Cyprus's natural resources is a matter of the essence of the Cyprus problem.
As before, from now on, in coordination with the Turkish Republic of Northern Cyprus, to defend the rights and interests of Turkish Cypriots deriving from international law as co-owners of the island, we will continue to take the necessary diplomatic and political steps.
In addition to our continental shelf, we will begin our operations in the areas licensed by the 'Turkish Republic of Northern Cyprus' to the Turkish Petroleum Research Association (TPAO).
This announcement basically shows that Turkey is not aiming to engage in controversy with Nicosia and the United States for plot 10, but as a retaliation, a Turkish research vessel will begin explorations within the Cyprus EEZ on the northern part of the island. This move is seen in Ankara as a show of power. However, the word "activity" hides certain details, since it is one thing for a research vessel to pass through the EEZ and another to drill inside the reef, which then constitute a violation of the sovereignty of the Republic of Cyprus. Ankara's next moves will reveal much about Turkey's intentions./IBNA