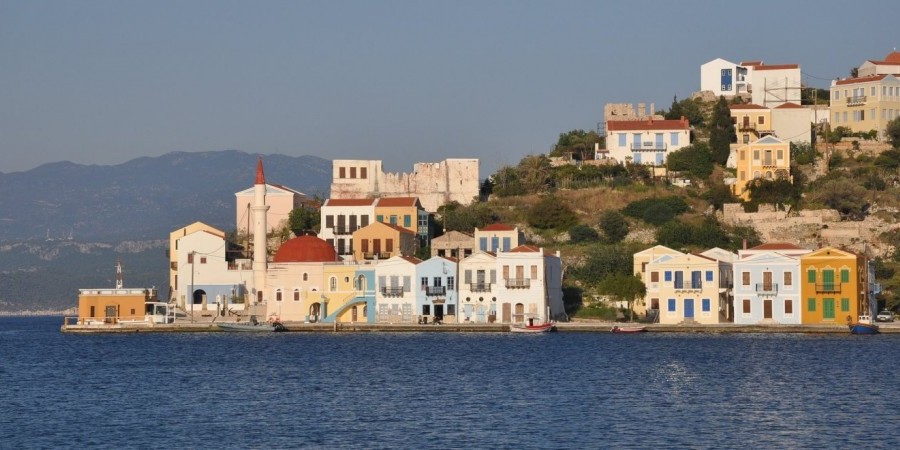 A Greek website targeted Turkish journalists from the Turkish Anadolu Agency, posting a passport photo of one of the two Turkish journalists, accusing them of being agents of the Turkish Intelligence Service (MIT) after they traveled to Kastelorizo ​​to cover the Greek-Turkish crisis.
Anadolu's General Manager Senol Kazanci reacted immediately, calling on the Greek authorities to provide a safe working environment.
"The targeting of two journalists who went to the island to cover the developments is a major blow to press freedom", Senol Kazanci notes in a statement.
Condemning the provocative article, Kazanci stressed that journalists working for the Anadolu Agency (AA), a global news agency, are closely monitoring the daily news and covering developments in Kastelorizo ​​as in any other part of the world.
"We are waiting for an explanation and an apology from the government of Athens for how the identity and passport data of our friends were leaked, which should only be in the hands of the Greek authorities", he added.
Fahrettin Altun, Communications Director, tweeted: "You will pay the price if those Turkish reporters come in harm's way. Nobody can silence Anadolu Agency, whose staff work in the most hostile environments, through threats, intimidation or the publication of their personal information".
"We condemn the Greek authorities' efforts to incite violence, through a fascist website, against AA journalists in Meis. That Greek journalists work freely in Turkey, which the EU loves to lecture on press freedom, as Greece, an EU member, acts like a mafia state is worth noting", Altun added. /ibna