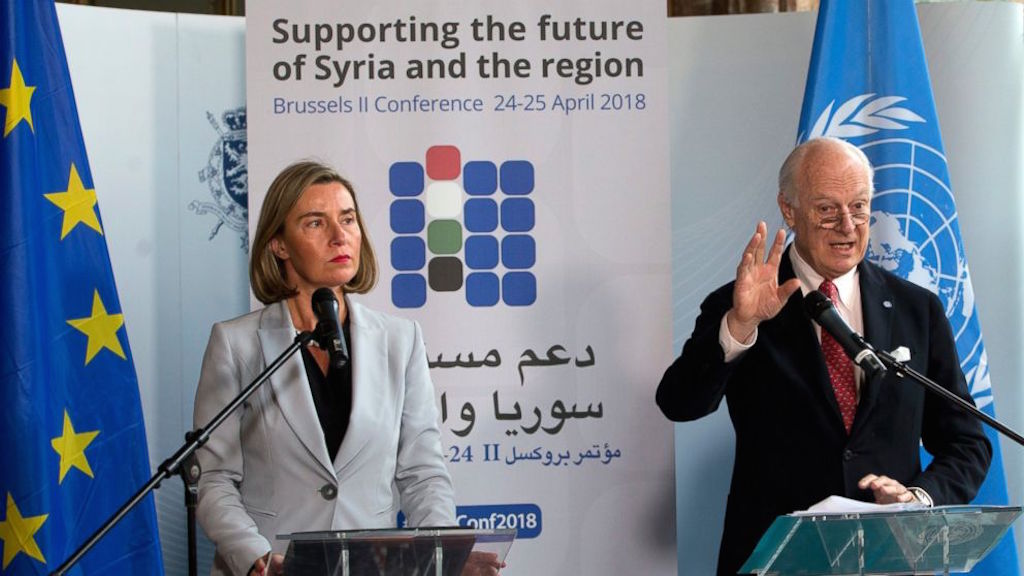 Syria needs better days. That is the least one can say.
On Wednesday, on the occasion of the gathering in Brussels of international donors who are looking forward to obtaining aid funds for war-stricken Syria, EU officials formally urged Russia, Iran and Turkey EU to guarantee a ceasefire in Syria.
The bloc's Foreign policy chief Federica Mogherini referred to the three states saying that they have a "special responsibility" halt fighting and press Syria's President Bashar al-Assad "to return to the negotiating table", the AP reads.
The unfortunate escalation in military activities worries the Union's officials.
According to AP's report, "Around 80 countries, organizations and partners backing Syria are taking part in the donor conference. The EU hopes the meeting will give impetus to stalled peace moves under U.N. auspices, on top of gathering several billion dollars in humanitarian aid for Syria and for neighbors like Lebanon and Jordan, struggling to cope with millions of refugees. German Foreign Minister Heiko Maas said his country will provide 1 billion euros in new funding for 2018 and subsequent years.
The EU, along with many other partners, refuses to help with serious reconstruction in Syria until meaningful peace moves to end the conflict, now into its eighth year, resume in Geneva."… / IBNA
Main Photo: EU Foreign policy chief Federica Mogherini and the UN Special Envoy for Syria Staffan de Mistura