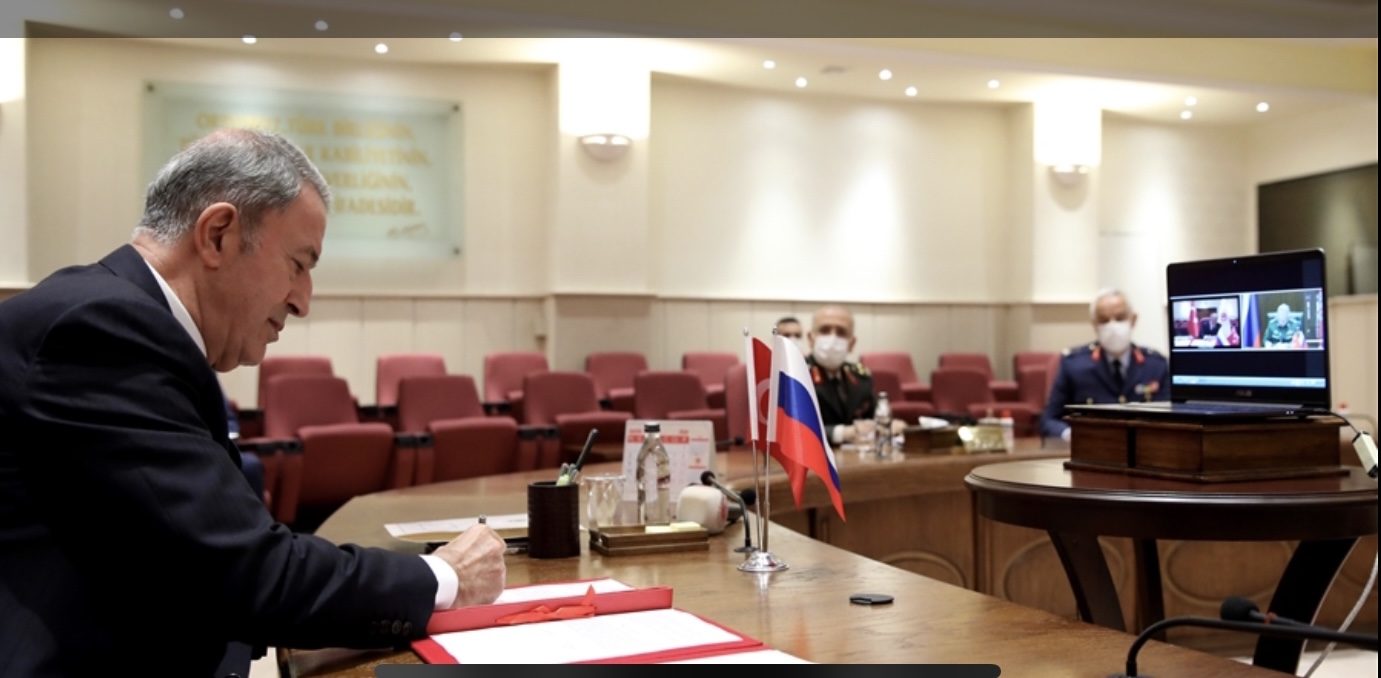 Turkish President Recep Tayyip Erdogan made a statement on the ceasefire in Nagorno-Karabakh, noting that "The memorandum of understanding signed this morning for the Joint Turkish-Russian Center concerns the monitoring and control of ceasefire".
Turkish Defense Minister Hulusi Akar and Russian Defense Minister Sergey Shoygu signed the memorandum of understanding via teleconference.
The Turkish Minister of National Defense stated after the mutual signatures that "our President Recep Tayyip Erdogan and his Russian counterpart President Vladimir Putin have made a significant contribution to achieving this result.
"The signing of the agreement constitutes an important step towards a ceasefire and peace in the Karabakh region", he said. /ibna