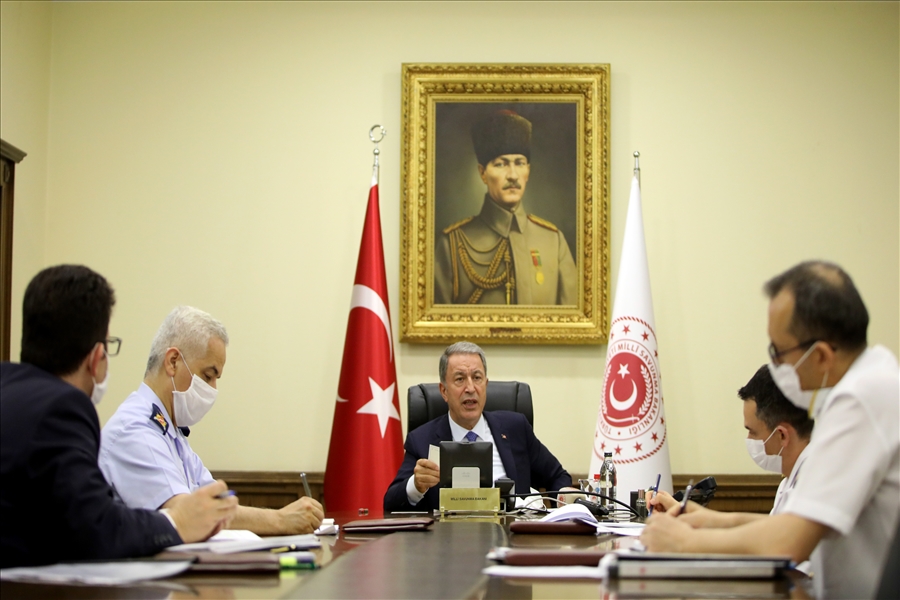 Turkish Defense Minister Hulusi Akar and NATO Secretary General Jens Stoltenberg had a phone conversation on Friday as part of preparations for a teleconference between NATO ministers on June 17-18.
The two men discussed Syria, Libya and regional issues, according to a statement from the Turkish Ministry of National Defense.
Hulusi Akar and Jens Stoltenberg also exchanged views on NATO-related issues.
"Minister Akar and Secretary General Stoltenberg exchanged views on NATO and regional issues, including Syria and Libya, as well as the meeting of NATO Ministers to be held on 17-18 June 2020 by telephone", the statement notes. /ibna