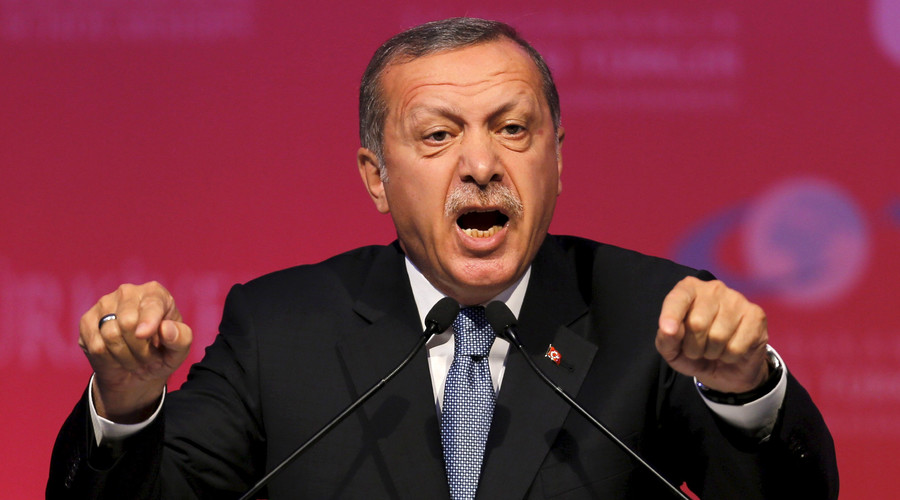 Erdogan says Damascus is also against these plans.
In an intense way, Ankara reacted to U.S. plans to create border forces in northern Syria, consisting of about 30,000 YPG men.  
Turkish President Recep Tayyip Erdogan, after blaming the States for sending more than 4,000 lorries full of arms to Syrian Kurds, said Turkey could enter the Afrin region in Syria.  
"U.S. troops come from 11,ooo-12,000 kilometres away and create their own army here (in Syria), naming it "border guards".  What border security are we talking about?"
According to IHA news agency, the Turkish President stated that "the Syrian regime considers this (the Kurdish forces) a threat to the country and does not like it".
This is the first time that Turkey expresses a similar view to the Assad regime.    
Asked about possible communication of his with U.S. president Trump, Erdogan said he is not thinking of contacting him. "We had spoken and he (Turmp) has said he would call me. As long as he does not call me, I will not call him either".
Erdogan said he had contacted Vladimir Putin and that "diplomatic activity continued".
Hulusi Akar, head of Turkish Armed Forces, said from Brussels, that Turkey "will not allow, under the pretext of a business alliance, the support and army-equipment-sending to the YPG terrorist organisation, that is a branch of the PKK"…/IBNA