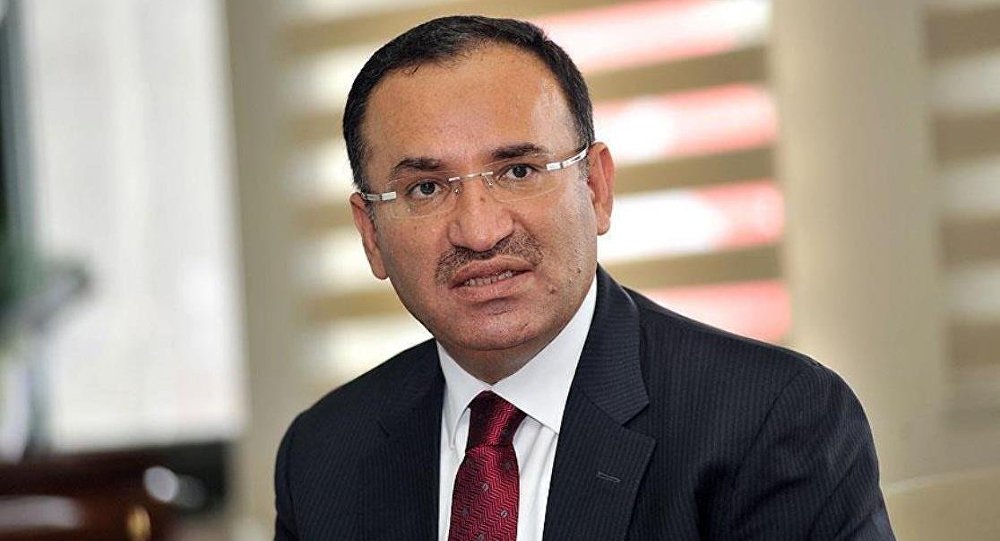 On Sunday, during a meeting in central Yozgat province, Turkey's deputy PM Bekir Bozdag criticised Berlin for allowing a pro-PKK rally, organised by Turkey's opposition Peoples' Democratic Party (HDP) to be held in the city of Cologne. He accused Germany of taking sides ahead of the June 24 polls in Turkey.
"They allowed PKK [supporters] to hold a rally in Cologne. They are not fair and objective towards Turkey. They even do not need to look fair and objective. Germany changed their legislation to prevent all countries to hold rallies in Germany during their election campaigns but their aim was to prevent Turkey", Bozdag underlined.
Ankara considers the HDP a political front for PKK.
According to Anadolu news agency, the rally gathered nearly a thousand PKK supporters. Although the German police "did not allow the PKK symbols and banners" during the event, "the group chanted slogans against Turkey and Turkish President Recep Tayyip Erdogan."…. / IBNA