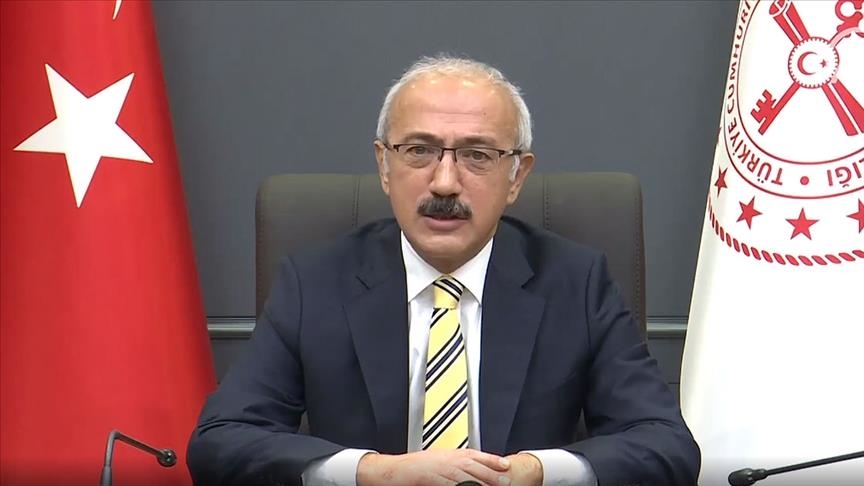 "Turkey's economy is focused on macroeconomic, financial and price sustainability," Finance and Economy Minister Lutfi Elvan told the International Investment Forum, which opened on Monday, adding that Turkey is a safe haven for international investors.
"Turkey offers significant opportunities to investors seeking a new and safe haven, and the country has launched a mobilization in the economy and justice sectors to become an investment hub", the Turkish "Tsar" of the Economy said, adding that Turkey would resolutely implement reforms that will make the future predictable for investors.
The five-day online forum, launched Monday, was organized by the International Investors Association. "Turkey has well-developed production, research and development (R&D) infrastructure and Turkish industry is able to manufacture almost any product", Elvan noted.
"In the manufacturing industry, we have the infrastructure for the supplier that works flawlessly and can quickly adapt to changing conditions", he said.
"In Turkey, the dynamic start-up atmosphere is becoming more and more intense every day, especially in the financial technology, biotechnology and toy industries", he said.
Elvan added that "the diversity of logistics, incentives, and especially the workforce and skilled workforce increases the profits and productivity of all entrepreneurs investing in Turkey".
He also said that the financial staff focused on macroeconomic, financial and price sustainability.
"We will solve every problem in a transparent, responsible, rational and predictable way in accordance with the rules of the market economy", he said, adding that "we are determined to fight inflation and the Central Bank has the independence to use all kinds of means".
Referring to the conditions of the pandemic, he said that the global supply chains have changed, with several multinational companies seeing the disadvantage to be dependent on a single supplier in this process.
"In the following period, new production sites will probably appear and Turkey offers significant opportunities to investors seeking a new and safe haven", he said./ibna