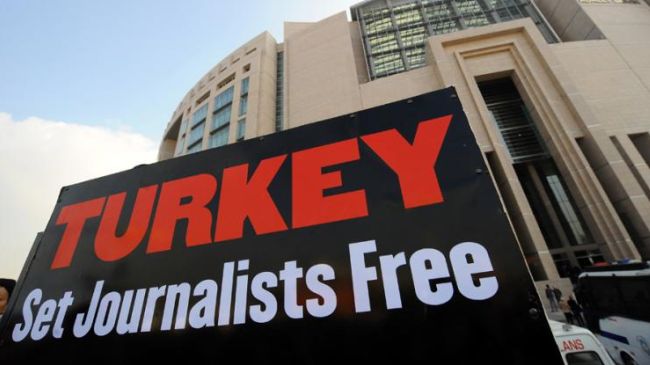 A total of 889 journalists had their press cards canceled in Turkey in 2016, according to figures given by Justice Minister Abdülhamit Gül, after an interpellation by main opposition MP Ömer Fethi Gürer.
Gul said some of the canceled cards belonged to imprisoned journalists, but were canceled for reasons that relate to "participation in an armed terrorist organization" for the abolition of the constitutional order ", and not "due to journalistic activities" per se.
According to the minister, there were plenty of reasons behind the cancelations of 889 cards in 2016, with some of them being annulled due to journalists quitting their jobs, closure of the institution, national security policy, death, the date of the card being expired, lack of institutional documents, having another profession other than journalism, the journalist's title or the media outlet they were working in not suiting regulations and the use of one's press card by another.
"Press freedom has become something that can't be talked about in our country", Gürer said in a written statement, adding that "reports that the government doesn't like are treated as elements of crime. We are in a process far away from the understanding that press is free and can't be censored. A serious oppression and censorship process that hasn't been named is ongoing. It must be ensured that the jailed journalists must be returned to their jobs"./IBNA