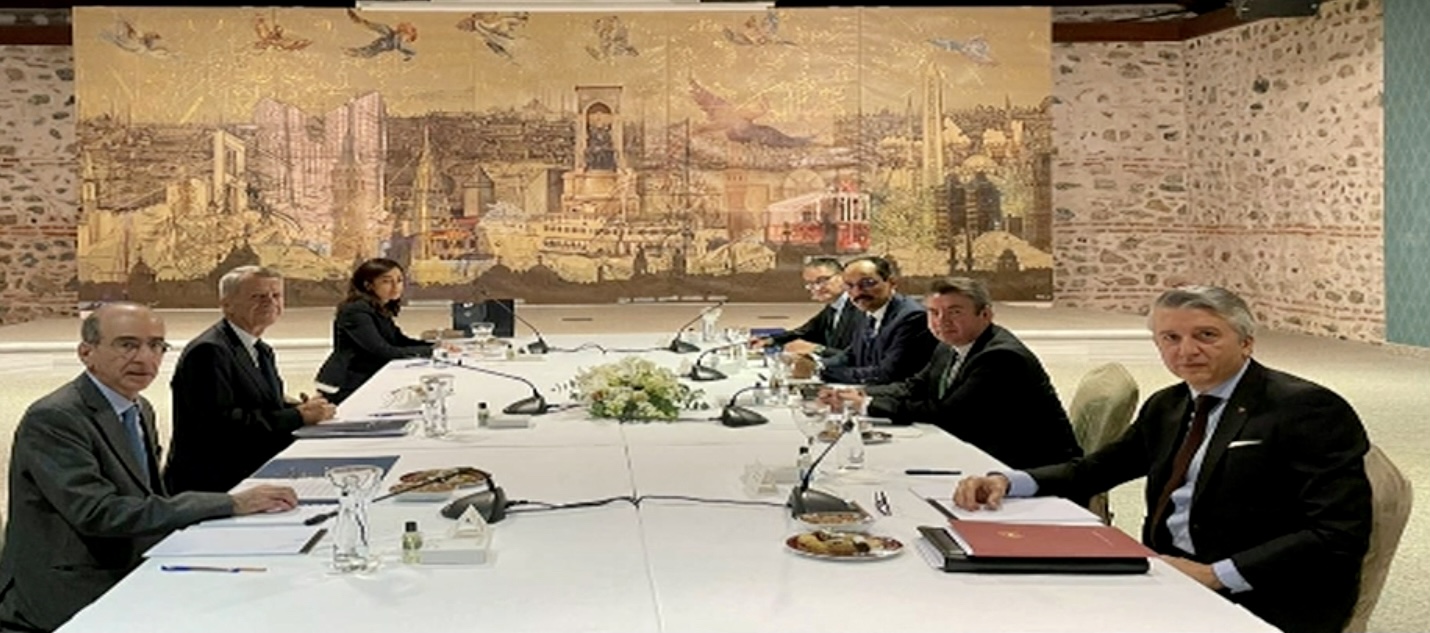 Greece and Turkey wrapped up the 61st round of exploratory contacts in Istanbul, at the iconic Dolma Bahce.
The big surprise that awaited the Greek delegation as it stepped foot in the Sultan's old palace was the participation of Presidential Adviser Ibrahim Kalin, a close associate and a secretis of Recep Tayyip Erdogan.
The presence of Kalin upgrades the exploratory talks on behalf of the Turkish side for both substantive and communicative reasons. Apart from Kalin, the Turkish delegation also comprised Sedat Önal and Barış Kalkavan and Çağatay Erciyes. The Greek delegation, apart from leader Pavlos Apostolidis, included Alexandros Kougiou and Ifigenia Kanara.
The discussions of the two missions lasted a little over three hours. During his departure from Dolma Bahce, the head of the Greek delegation, Ambassador (ad hon.) Pavlos Apostolidis refrained from making any statements about what was discussed at the meeting.
The Turkish Foreign Ministry announced that it will issue a statement on the exploratory talks.
The 61st round of exploratory contacts marked their resumption after a five-year hiatus.
According to unconfirmed information, the Turkish side raised issues which the Greek side does not want to discuss, but this remains to be confirmed by the upcoming announcement. /ibna