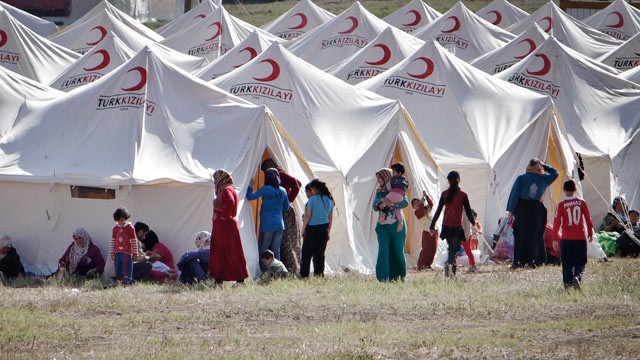 By Manolis Kostidis – Ankara
If figures presented by Ankara are an accurate representation of reality, then the situation with Syrian refugees have exceeded every forecast, resulting in a gigantic humanitarian issue.
According to an announcement by Mustafa Aydogdu, the press officer of the Management Center for Disasters and Emergencies, the number of Syrian refugees in Turkey has surpassed 600.000.
Aydogdu claims 200.000 refugees live in camps near the border between the two countries while the rest are located in different cities throughout Turkey.
In August 2012, Turkish Foreign Minister Ahmet Davutoglu had stressed that the limit for the reception of refugees was 100.000 and called for extraordinary measures to be taken in the even the number was exceeded. "In case the number is surpassed, with the UN framework, a buffer zone within Syria should be established", Davetoglu had stated.
So far, Ankara has not made any moves in this direction and the refugee issue is affecting the country's economy. Today, there are 21 Syrian refugee camps in Turkey as people flee the neighboring country to avoid ongoing bloody conflict.