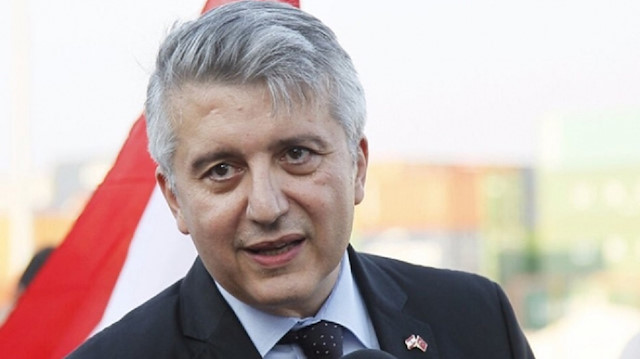 Via "Hurriyet" newspaper Ankara reports that, in the event that Fayez Al Sarraj's Tripoli government faces danger, it might intervene militarily with the deployment of the Navy, Air Force and Land Forces. Meanwhile, plans for a bridge between Turkey and Tripoli are in process. The Turkish newspaper reports that Haftar's refusal to agree to a truce has led to an intensification of preparations, and already the 35 soldiers in Tripoli are organizing the headquarters.
However, the Turkish daily newspaper "Cumhuriyet" published a poll in which 58% of Turkish citizens are reported to oppose the presence of Turkish troops in Libya. Even the ruling party's voters are not in favor of such a settlement by the military. Only 34% of Turkish citizens say "yes" to the military mission. According to the same survey, 75% believe Turkey should act as a mediator.
Italian Prime Minister Giuseppe Conte will head to Turkey to meet with Recep Tayyip Erdogan. The meeting scheduled for Monday is central to developments in Libya, and Rome alongside Ankara will try to find solutions to the truce demanded by Putin and Erdogan, but rejected by General Khalifa Haftar. The Italian Prime Minister met with Khalifa Haftar in Rome a few days ago. No formal announcement of the meeting was made afterwards.
The news that National Intelligence Organization (MIT) chief Hakan Fidan and Turkish Foreign Minister Mevlut Cavusoglu will travel to Moscow on Monday to consult with their Russian counterparts on developments in Libya raised eyebrows. This urgent trip has garnered some reactions, since only on Wednesday the Russian President visited Istanbul and had an almost three-hour meeting with his Turkish counterpart. It was then that their call for a truce in Libya was announced.
Turkish Foreign Ministry official: "Kastelorizo ​​is 570 kilometers away from Greece" !!!
Turkey's Foreign Ministry's Director General for Bilateral Political & Maritime-Aviation-Border Affairs Çağatay Erciyes took to Twitter and referred to Kastelorizo, indirectly responding to statements by Kyriakos Mitsotakis on the Libya-Turkey Agreement. Erciyes tweeted that "Believing that a tiny island of 10 km2, located 2km away from Turkey and 570km away from Greece can create 40,000 km2 maritime zone in the East Mediterranean is ridiculous".
This move came shortly before the new round of political consultations between the Ministries of Foreign Affairs of Greece and Turkey, which will take place in Ankara on Friday. /ibna