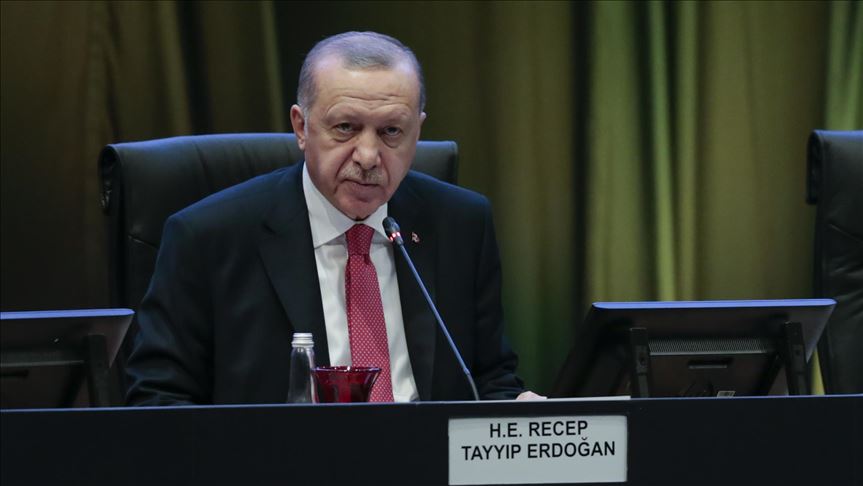 With each passing day, the progression of coronavirus in Turkey is getting worse. The devastating update for the 31st of March includes 46 more deaths and 2704 new cases as announced by Health Minister Fahrettin Koca. Since March 11, when Turkey announced its first outbreak, 214 people have died and the number of confirmed cases has risen to 13,531.
Recep Tayyip Erdogan had a phone conversation with Donald Trump mainly on how to deal with the coronavirus crisis amongst other regional issues, as announced by the Turkish Presidency.
Addressing the Turkish people, the Turkish President argued that "Turkey is a country that is much closer to tackling the spread of this epidemic than the United States and Europe". He called the Turks to participate to a campaign and called for a fundraiser to be organized to help those affected by the coronavirus crisis. He announced that he would be offering his 7 salaries.
"Bank accounts and donations are all very nice, but the government should suspend payments to the contractors for 3 days. And I have one more suggestion to Mr. Erdogan; the salary is not enough, he should also donate his $ 500 million-worth Qatar aircraft!" said the leader of the good party Meral Aksener who fired shots at the Turkish president.
The Internal Affairs Ministry blocked the bank accounts of the Municipalities of Istanbul and Ankara that had opened for citizens to make donations to help the elderly who could not get out of their homes. The Ministry announced that the aid campaign was being carried out without permission. The two Municipalities will be taking the case to the Courts. /ibna