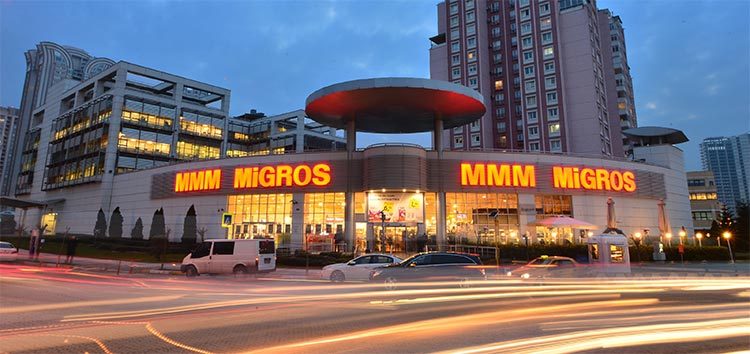 Turkish Pasta Manufacturers: "We are able to provide every household with spaghetti"!
By the decision of the Turkish Government, 10,330 people have been placed in quarantine and, as a result, the fear of the coronavirus outbreaks spreading has seriously grown in Turkey. The decision concerns pilgrims who had visited Mecca in recent days. According to Turkish media, the number of returning pilgrims amounts to more than 20.000, but the government made the decision as soon as a the first outbreak of coronavirus was detected!
According to the Ankara Prefect, where a large number of people who remain in quarantine can be found, 5 of the pilgrims are experiencing symptoms and have been hospitalized. However, some scientists argue that delaying decision-making can have an impact in the coming days. So far, the Turkish Ministry of Health has announced 6 confirmed coronavirus cases.
The government has amended one more decision, sparking a massive backlash. It was initially announced on Saturday that flights between Turkey and 9 European countries, including Germany, France, Spain, the Netherlands, etc. would be suspended by 17 March midnight, in order for the Turkish nationals who wished to come home to be given time to return. The Minister of Health announced that the date was changing and would accelerate for 15 March, which meant that thousands of Turks who had booked tickets would not be able to return to their country!
There are no major shortages in the supermarkets we visited. No cheap locally produced spaghetti was in stock, and neither were lemon colognes. Turkey's Health Minister Fahrettin Koca has stated that colognes containing more than 60% ethyl alcohol could be used as an effective protective measure against coronavirus. There has been an increase in the price of the colon of more than 230%. Speaking with the neighborhood grocer, he explained that he normally purchased the small bottle for 8.5 Turkish lira (1.2 euros), but now the market would charge him 18.5 lira (2.5 euros). Due to high demand. the Energy Ministry has lifted the obligation on importers to add 3% ethyl alcohol to gasoline, in order to meet the huge increase in demand.
Pharmacies have plenty of masks and antiseptics at higher prices. The mask costs 5 lira (0.70 euros) and the antiseptic 30 lira (4.2 euros)
However, what was also noteworthy regarding the supermarkets was the massive demand for toilet paper.
Turkey's spaghetti producers have announced that there is no concern about shortages. They have already taken the decision to freeze exports for the next 15 days. "We have a production capacity of 2.9 million tonnes, while annual consumption in Turkey is about 650,000 tonnes. We could fill households with spaghetti to the brim", said Nihat Uysalli, President of the Turkish Pasta Industry Association.
However, the Turkish authorities have so far taken no strict measures in line with the European standards. Restaurants, cafés and gyms remain open, but their volume is down by more than 50% as many Turkish citizens have already reduced their outings.
The Turkish government has put forward proposals to reduce shopping center hours from a 12-hour shift per day to 10 hours. However, the malls have announced that they would not be curtailing their store hours /ibna