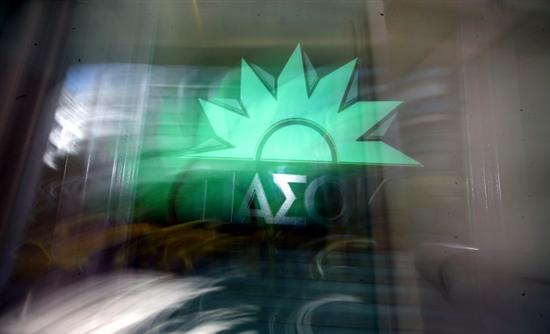 Athens, January 15, 2016/Independent Balkan News Agency
By Olga Mavrou
Though Kyriakos Mitsotakis can not be anything else except a right wing politician,  his somehow modern and  "centrist" profile causes some uneasiness to the centrists and socialists of the Greek parliament. It is true that the memorandum obligations and the absolutely right wing policies that IMF and other European lenders impose on Greece, make the ideological stance of many Greek parties… almost impossible to exist. Nevertheless, the ideological aspect of the issues must survive at least in theory. After all, elections are not a rare event in Greece and one can not ask for the vote of a Greek citizen without an ideological agenda.
So, Fofi Gennimata, the president of the originally socialistic PASOK and the Democratic Coalition (the coalition of  PASOK and DIMAR in the last elections), in order to make it clear that PASOK is still a socialistic party that has nothing in common with the conservative party of New Democracy and that "an abyss separates PASOK  from Mitsotakis", she decided to expel at once  from the party the MP Leonidas Gregorakos who indirectly but clearly criticized her. Gregorakos specifically had said that the new leader of New Democracy Kyriakos Mitsotakis is a centrist, that some socialists and centrists from PASOK might join forces with him and that PASOK as a party has a quite vague ideological profile lately, that it needs to redefine itself and declare where it stands. Gregorakos, said also that the political space of socialistic center might be filled by other parties and that PASOK might even disappear if it did not redefine itself. Gennimata's  decision to expel him was due also to the fact she has an interior "war". Members of the party that are close to the former president Venizelos, are much more "relaxed" against New Democracy, since after all they co governed for some time in order to impose the memorandum.
Nevertheless, the partner of PASOK in the last election, DIMAR, expressed discontent, since the leader of PASOK proceeded with the expulsion without consulting first with DIMAR.
Many members of PASOK were also upset with the immediate response (the expulsion) and considered that an admonition to Gregorakos would suffice.
Yet Gregorakos had an awkward relationship with Gennimata right from the start, let alone the fact that he was frustrated when she did not propose him for the vice presidency  of the Parliament. And when he was expelled, his comment was far from timid: "It's a practice of the past, this authoritarian decision about my exclusion. The political and ideological space of center-left will eventually find its expression no matter what leaders lacking real education do".