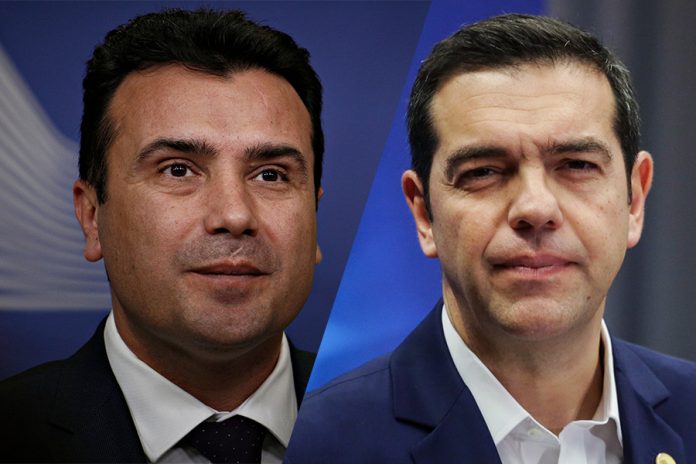 Prime Minister of fYROMacedonia, Zoran Zayev, said Friday that his meeting with Alexis Tsipras has been set for 24 January, on the sidelines of the Davos Economic Forum.
On the contrary, on the part of Athens, there has been no confirmation on the date of the meeting.
Zoran Zayev, in his statement on Friday, once again appeared optimistic in finding a solution to the name issue.
"I am optimistic and I believe that between the two friendly countries there is a willingness to come closer and to find a solution to the name issue, a solution decent for both sides, for the benefit of the citizens of the two countries", The prime minister of fYROMacedonia said from the city of Struga, where he attended the ceremony of the consecration of the waters, the Epiphany (in fYROMacedonia the Christian holidays are celebrated with the Julian calendar).
However, Zoran Zayev reiterated that any solution to the name issue would be put to a referendum in fYROMacedonia, in order for the citizens of the country to decide on it.
For his part, president Gjorgj Ivanov has recommended "caution" with regard to the name issue, "with respect to the UN Charter, the Interim Agreement and the decision of the International Court of Justice in The Hague", as he said.
Ivanov also said that "this year offers NATO the opportunity to redress the injustice it did to 'Macedonia' in 2008 at the Bucharest Summit and to invite our country to join the Alliance"./IBNA